Custom trade show booths for Emerging Travel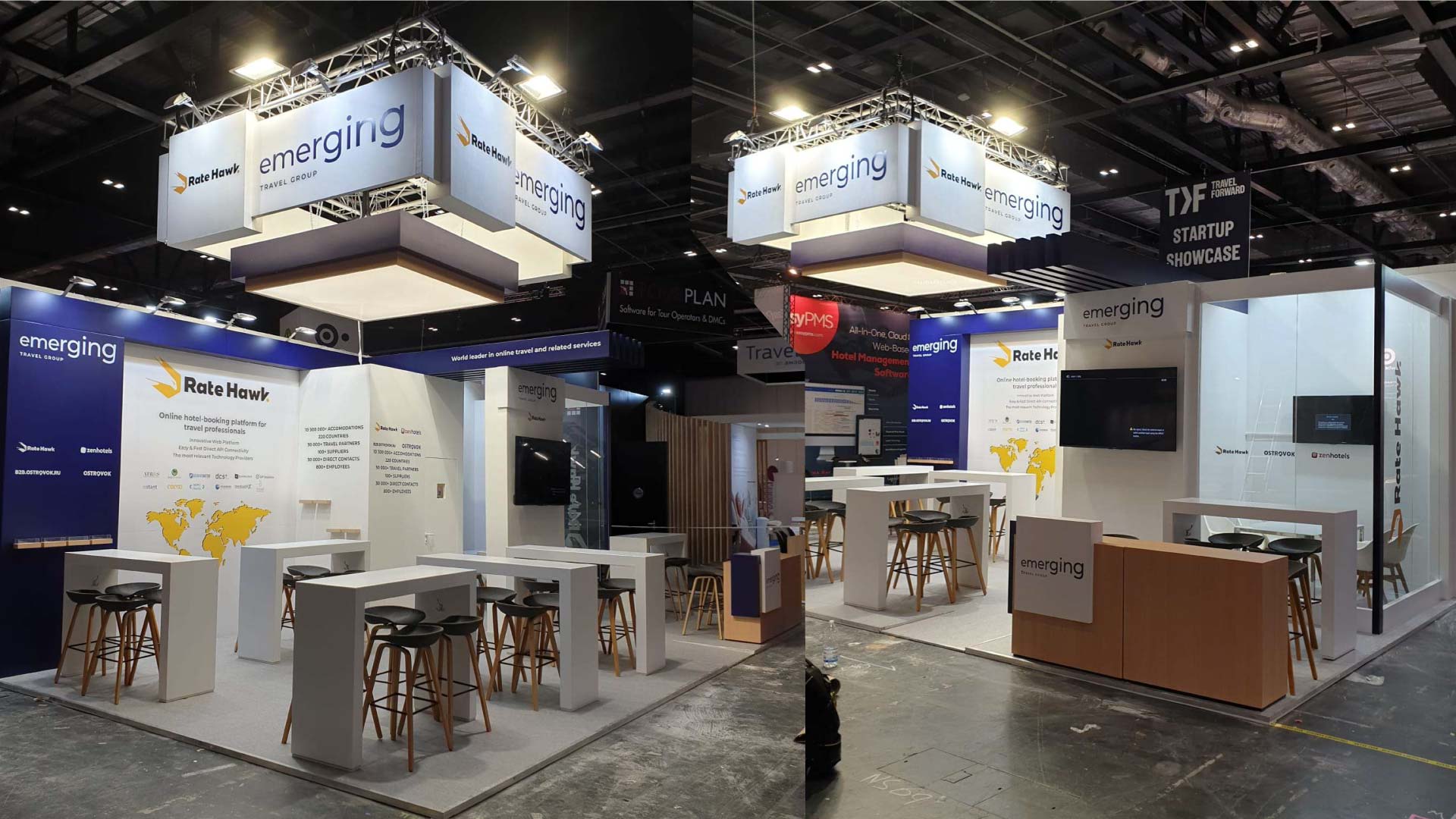 On this page the custom trade show booths designed and assembled for Emerging Travel, a tourism group intermediaries, which operates four brands in over one hundred markets. The services offered by the company help customers select and book all types of accommodation from over 1.3 million options in 220 countries.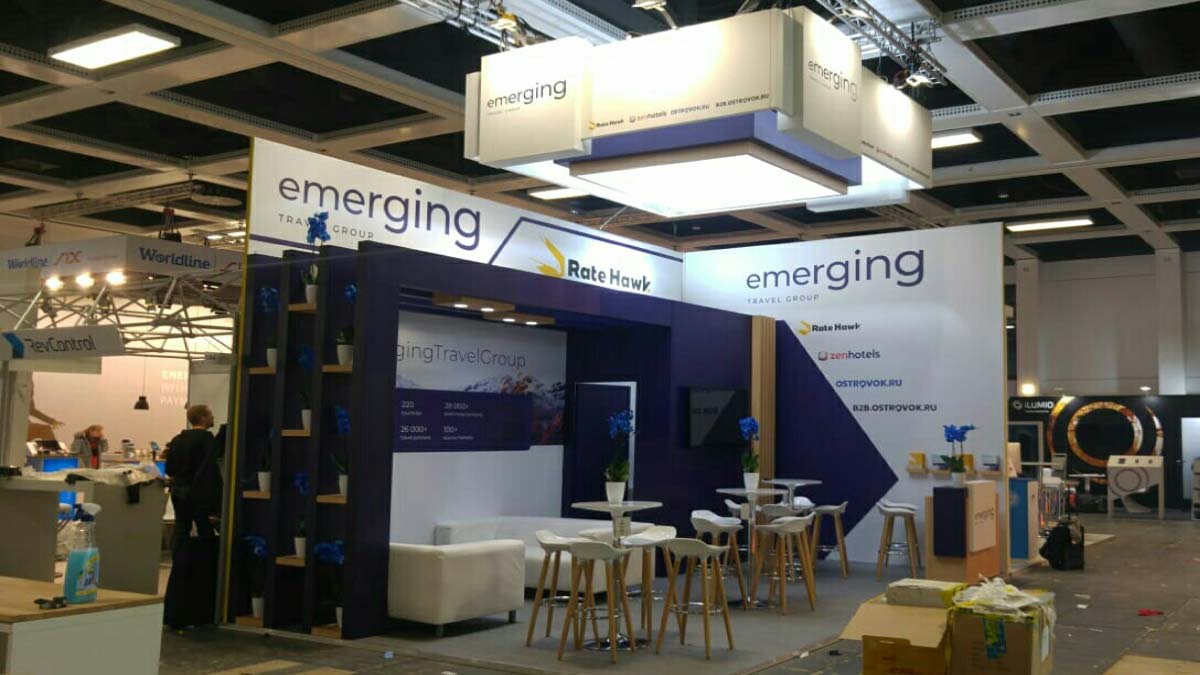 What better stage can the company choose if not those of the most important International Tourism Fairs in Europe, ITB Berlin and WTM London. These fairs take place respectively in March and November, and we are interested in paying attention to what our company is able to offer you: the free storage of material and restyle of the parts of the stand for next events at very competitive prices!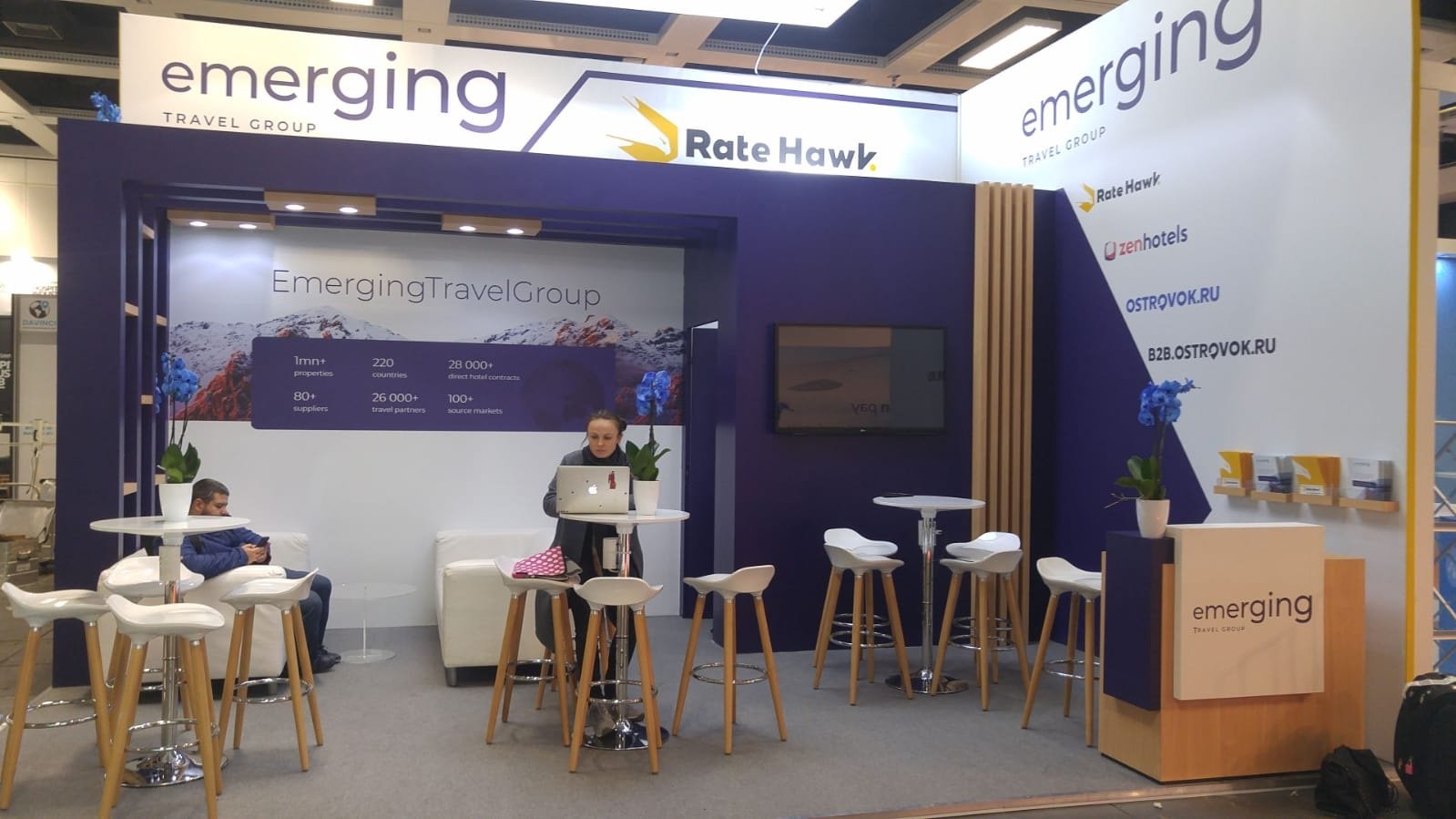 We are at your side to offer high levels of professionality, we know that international trade show are the best form of business promotion in today's market.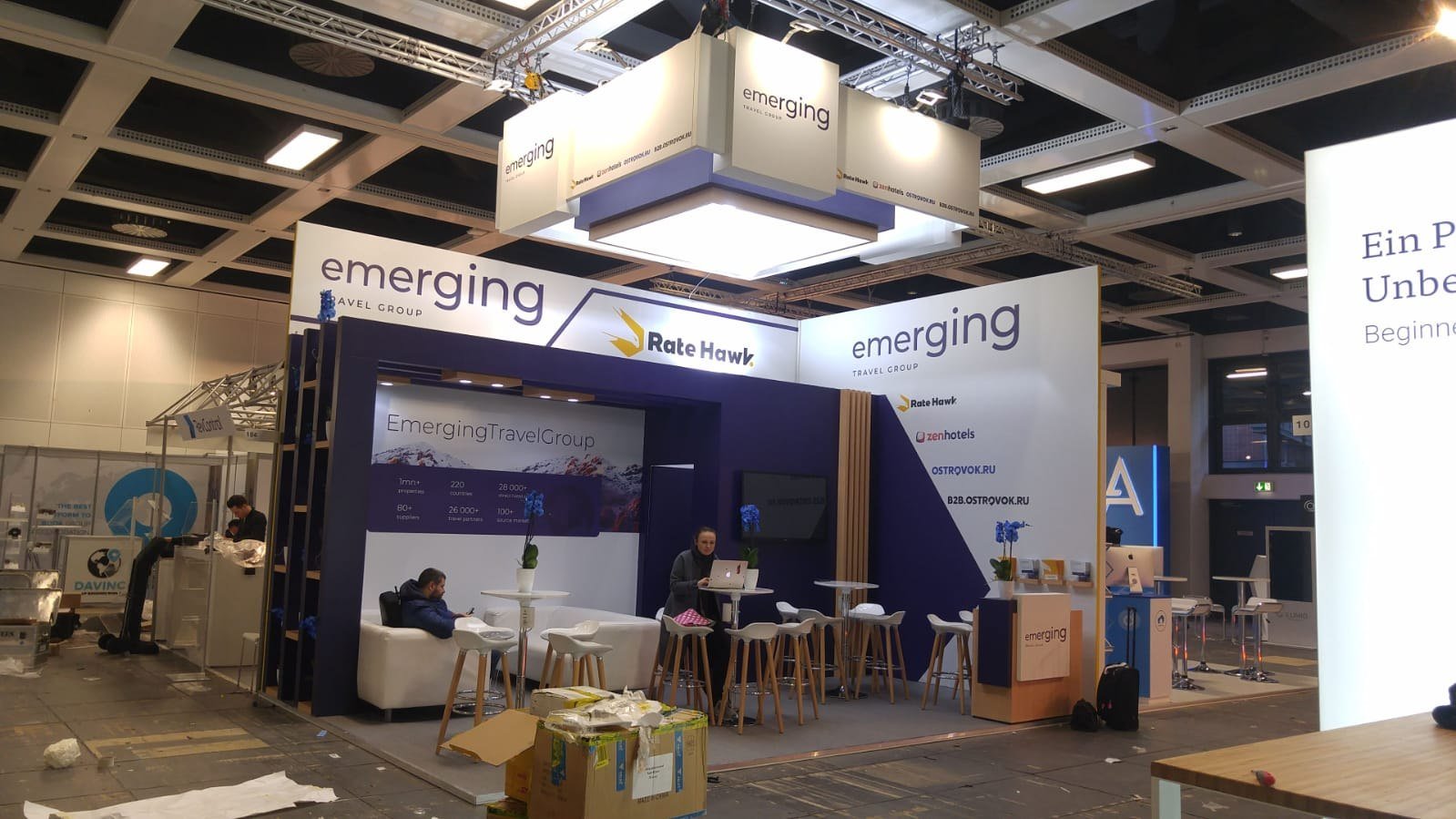 Custom trade show booths assembled at ITB Berlin and then adapted for WTM London had as their common denominator the need for brand maximum visualization, the best solution proposed was so an hanging, a suspended structure that allowed to capture visitor's attention from all four sides of the pavilion. Inside the structure a 3-square-meter ceiling light that illuminated the area and gave great bright to new meetings and new business opportunities.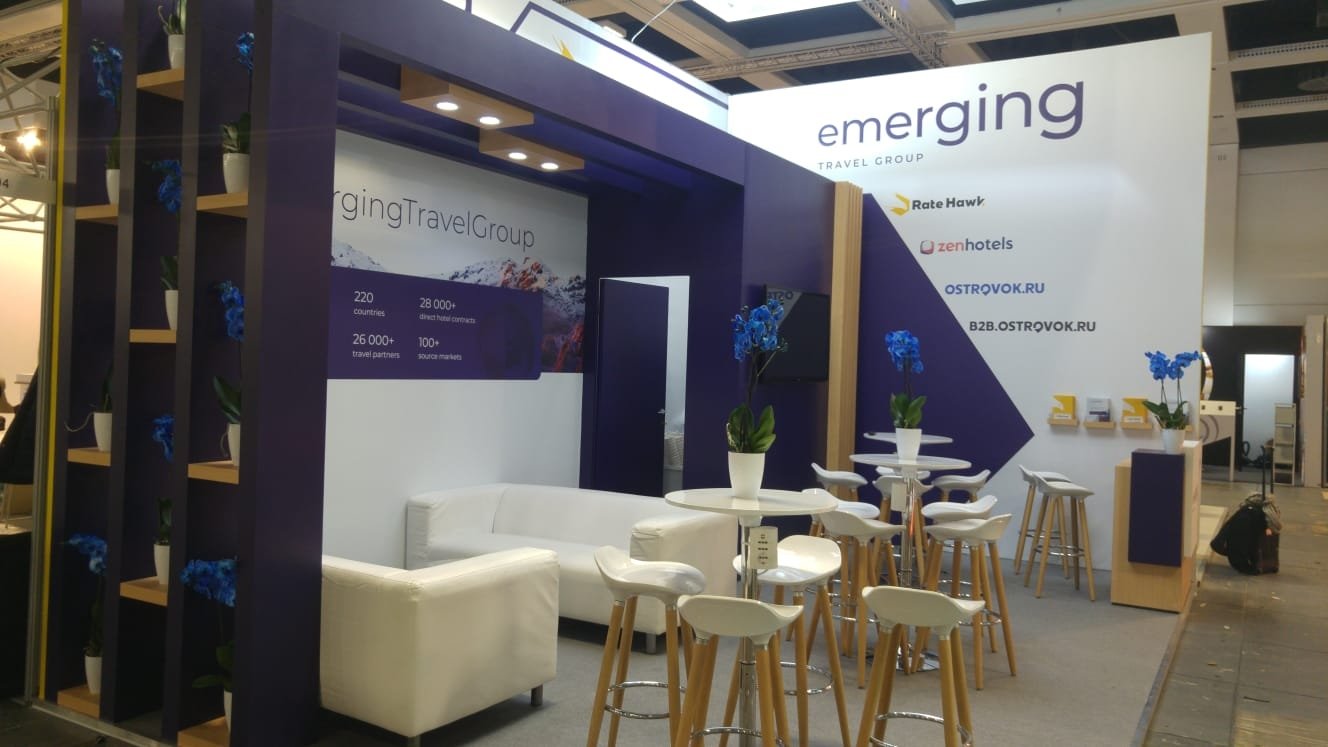 This exhibition stand had to reflect the Web Agency function: to create a meeting point between supply and demand, hence the choice to reserve most of the exhibition area for meetings, with tables and stools, at the back a comfort zone, in all these zone was present device charging stations. The frame of the institutional stand is guaranteed by the graphic walls and geometric structures that recall the brand.
We have proven experience in custom trase show booths design and construction for tourism sector, we follow the logistics always guaranteeing the final result.
In Germany, among others, we have designed and assembled Ethiopian Tourist Board (ETO) institutional stand and for Grimaldi lines.
In London we usually set up for Emerging Travel, an exhibition stand designed to be reassembled also for other trade shows.
In the largest italian tourism fair, for years we have been dealing mainly with Grimaldi Lines bespoke stands, but not only, Liguria Together for example is another client, among those that can be mentioned.
Also for this traditional event, we have designed and constructed Grimaldi Lines and Alba Travel exhibition stand, among the customers that we can mention, to which Indonesia institutional stand is added.
Request your free project
Our designers are at your disposal to assist you to design your exhibition stand.