Bespoke design stand for Automotive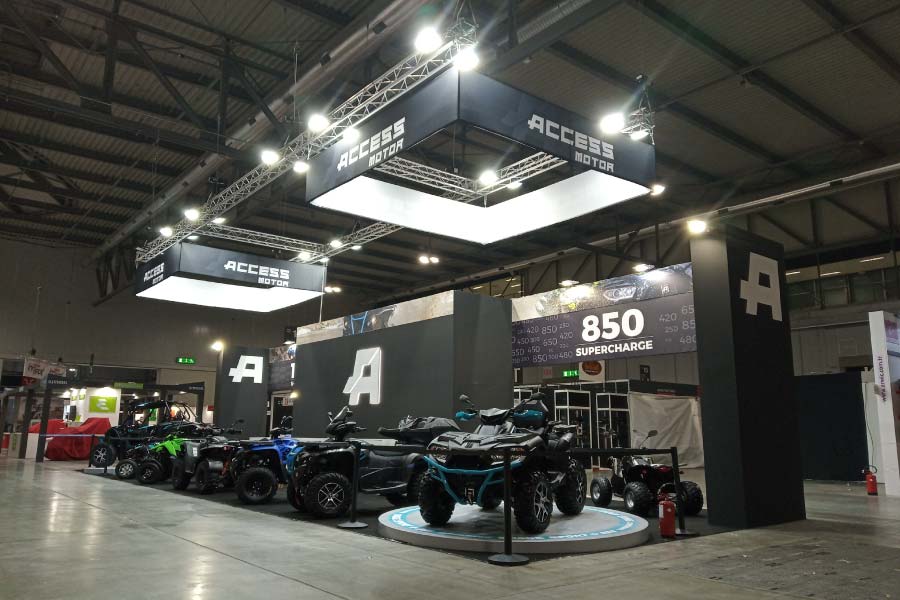 We design and build bespoke stand for the automotive sector, whatever the sector and event, we have set up for EICMA, an international event dedicated to two wheels; but we also have experience with regard to the stands for Autopromotec, several customers have turned to us to best exhibit their products.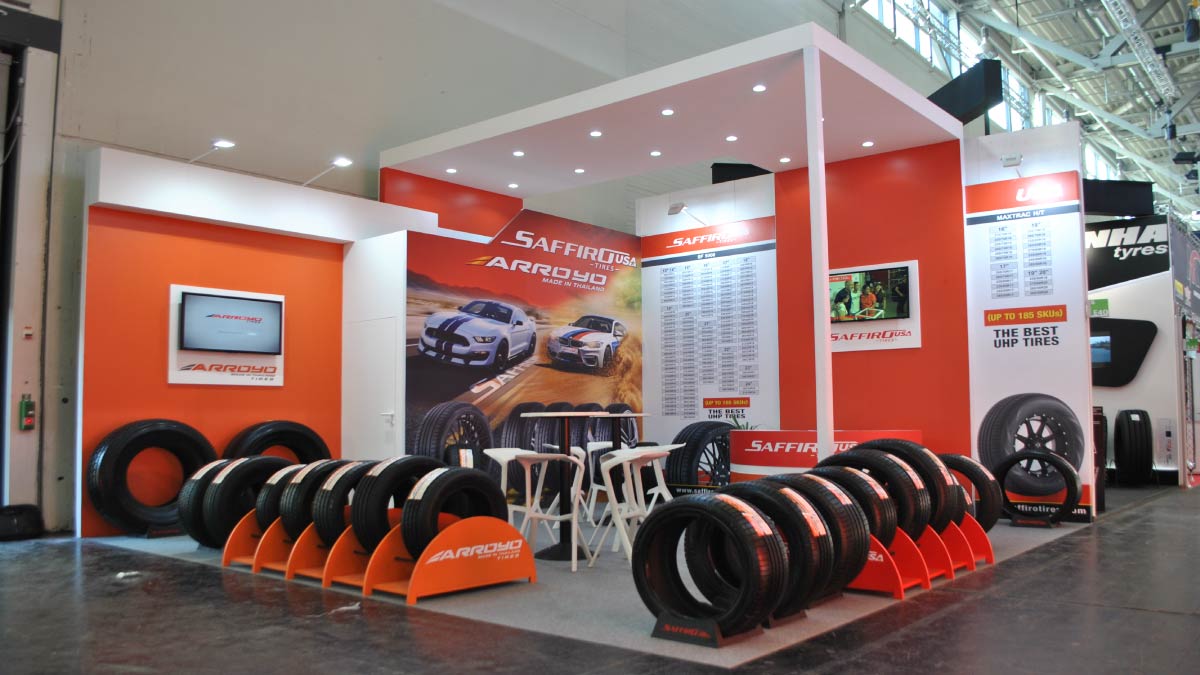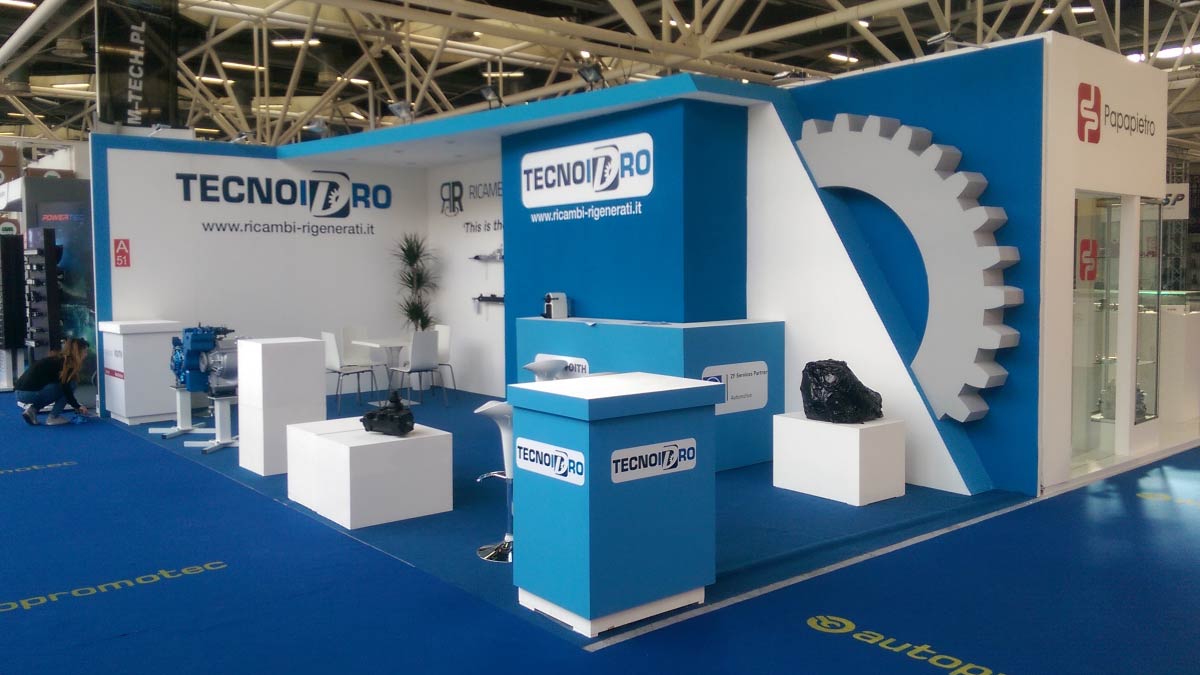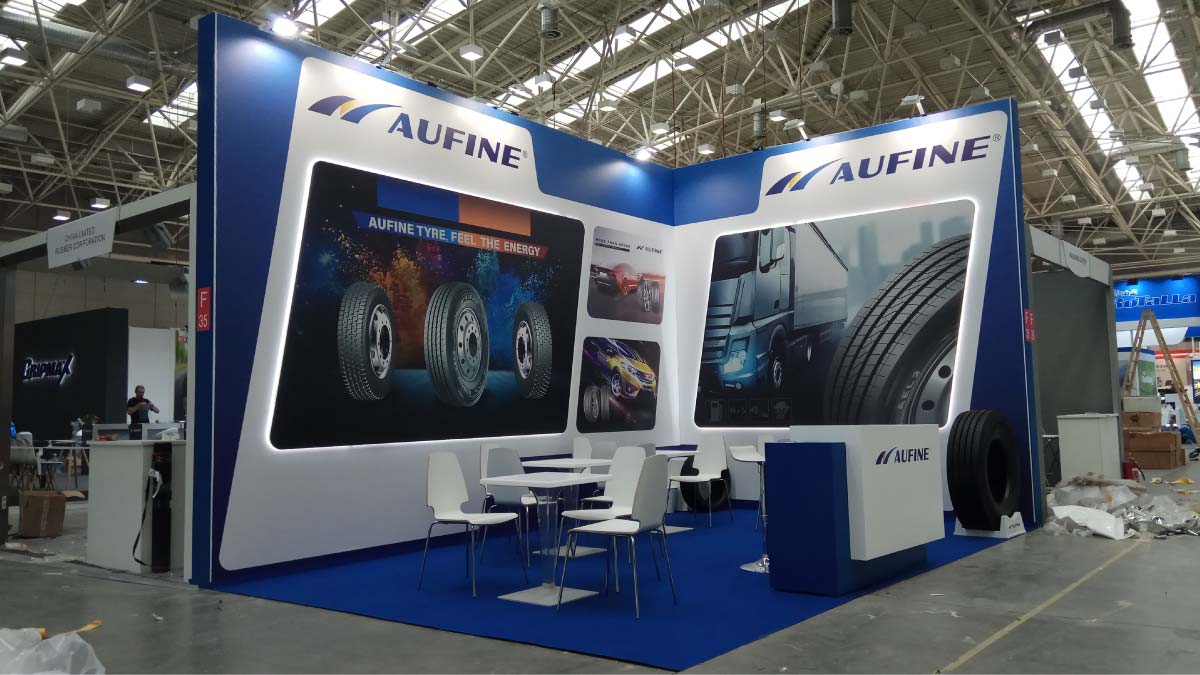 We cover the entire national territory but not only, we can also set up at international trade fairs, such as for the famous The Tire which takes place every year in Cologne, an event dedicated to the tires world.
Here in the images a particular example of a bespoke stand that has been reused for several years, re-adapting it from time to time but always maintaining the same structures, thus favoring enormous cost savings for the customer.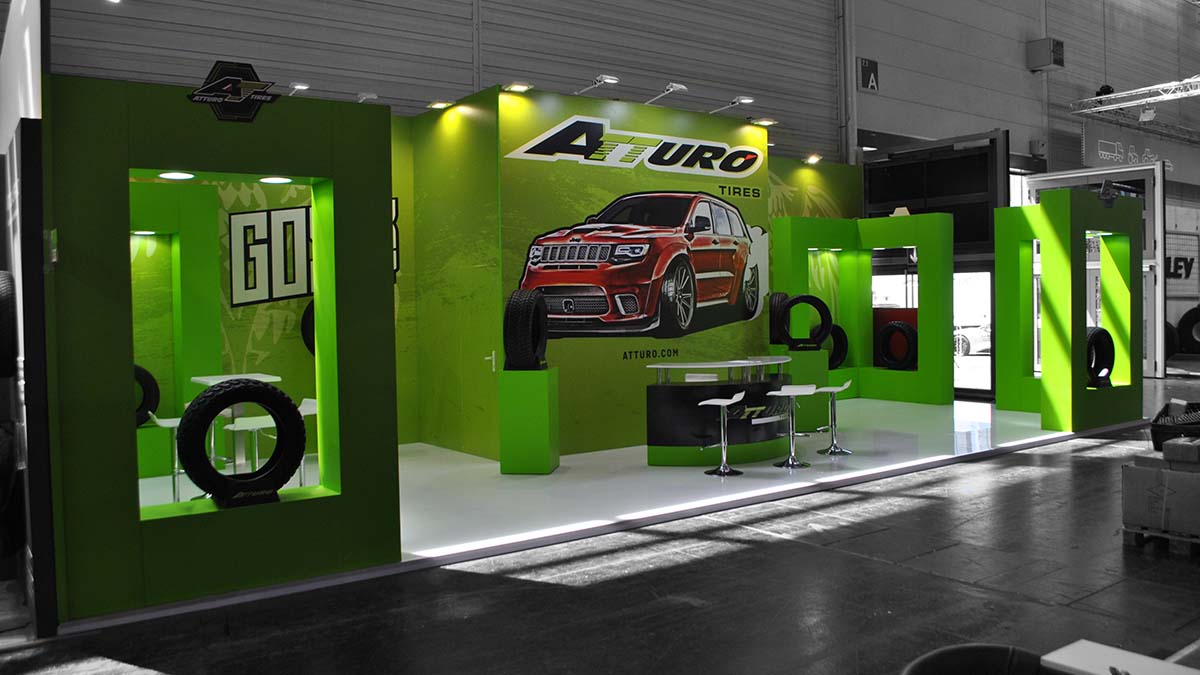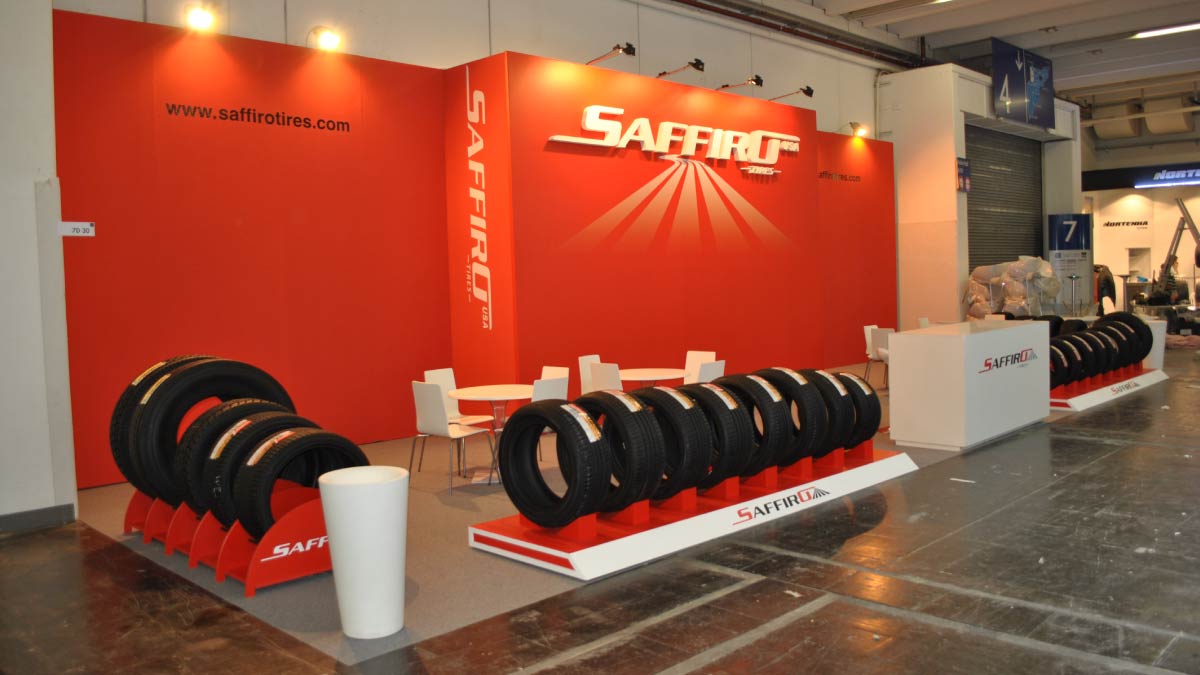 Usually we offer our customers a free stand design with relative offer without any commitment, the proposal can therefore also include storage for future reuse, if the user plans to participate in multiple events or even if he simply intends to keep the same line for several years.
Otherwise, if you already have an exhibition stand design and you only need the economic quotation for the construction and assembly, we will create our best offer for you.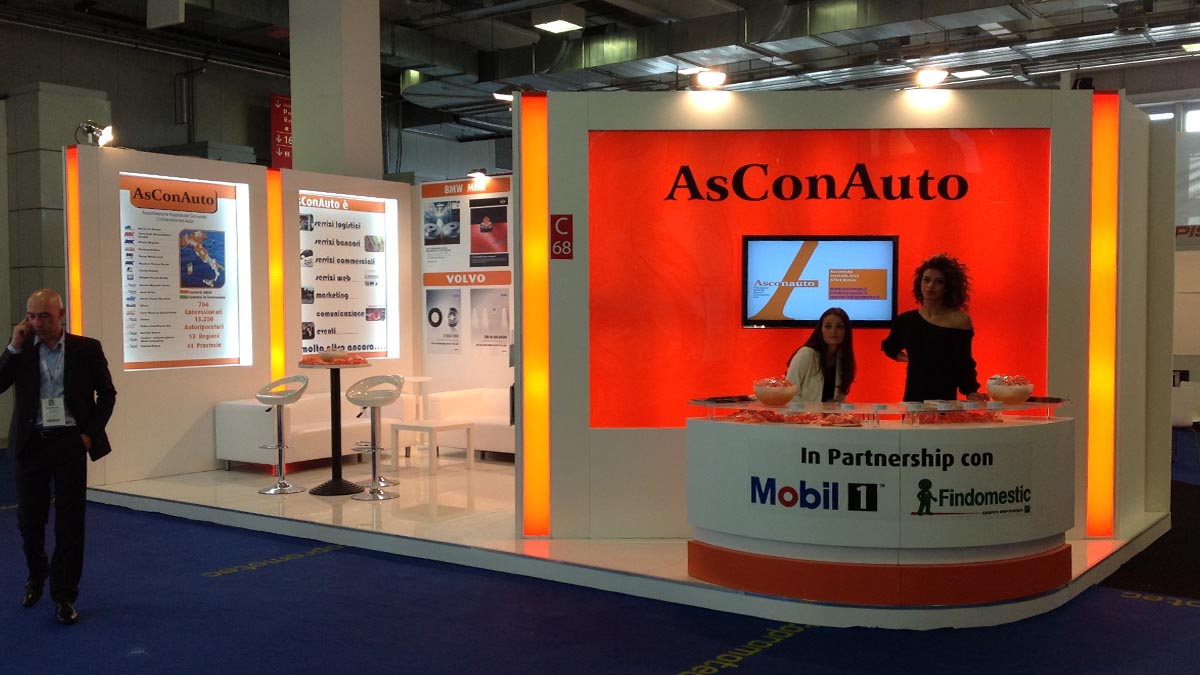 Are you thinking about your next bespoke design stand for automotive?
Contact us for a no-obligation quote, our team is at your disposal to design or make an economic valuation your next bespoke design stand for automotive