Stand design and construction Proclinic
Palais des Congrès de Paris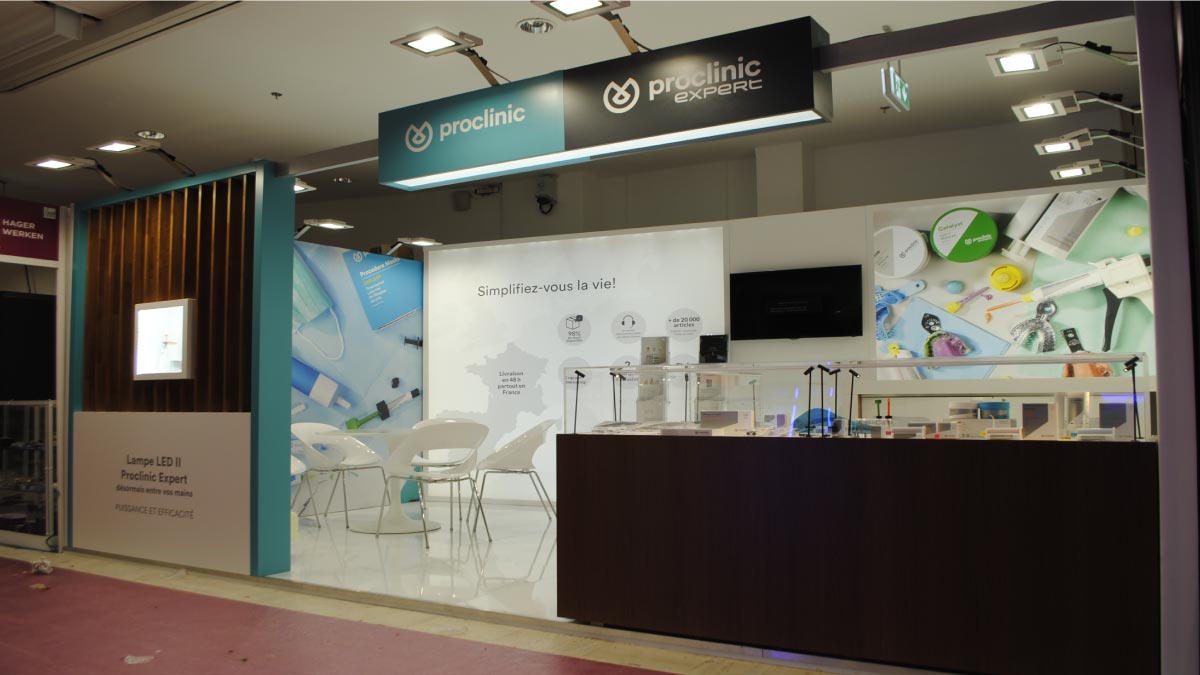 For many years we have been making stand design and construction for dental fairs for Proclinic and Dentaclick, renowned spanish companies in this sector. We take care of design, logistics at the fair and obviously exhibition stands assembly.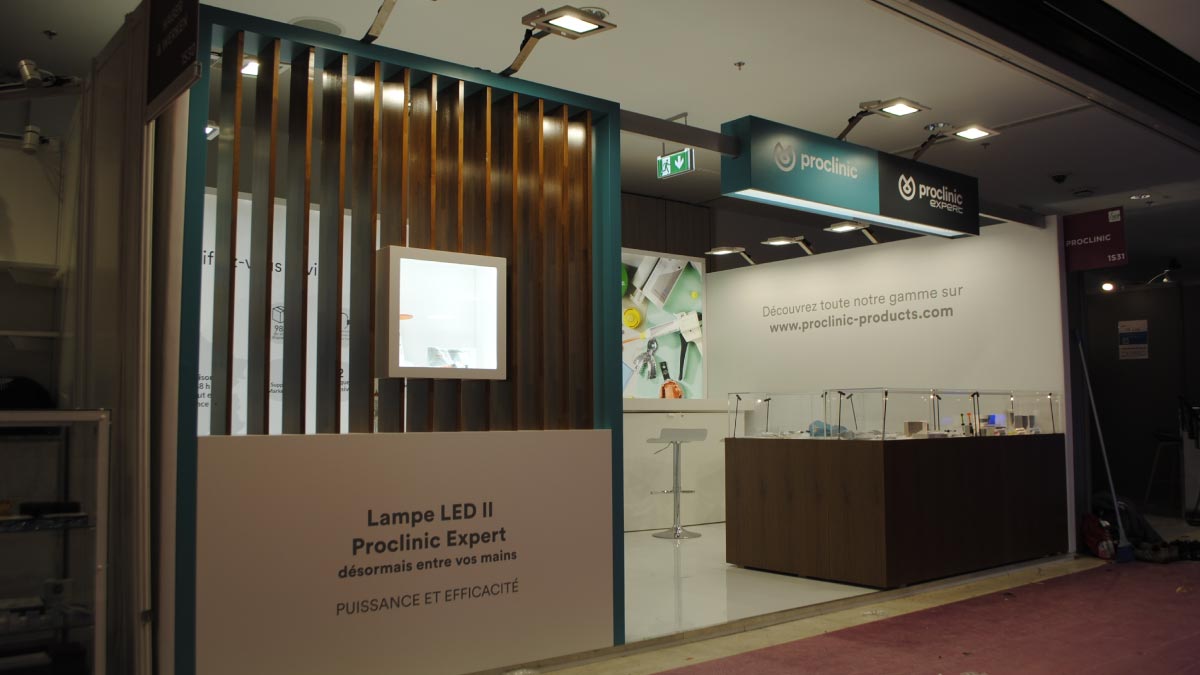 Our service to companies that decide to plan participation in a series of trade fairs or congresses provides the possibility of depositing the stand in our warehouses and then reusing it in its entirety or taking only certain elements included in a new project. This allows significant cost savings for the exhibiting company.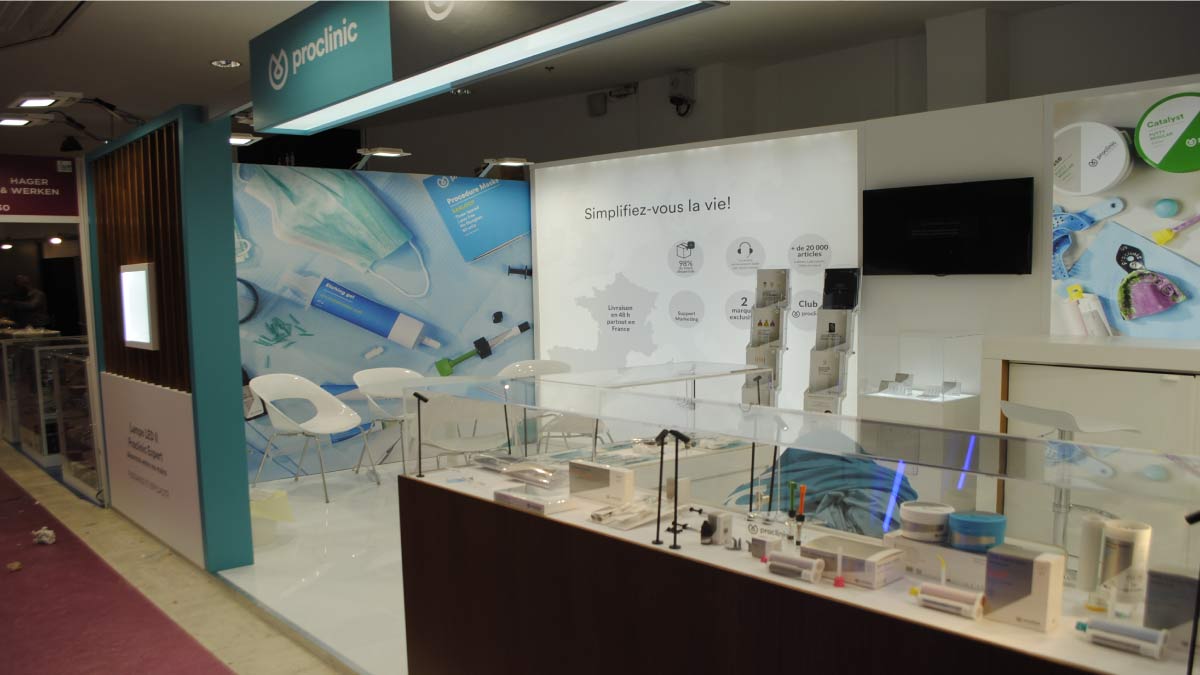 Among stand design and construction for dental fairs that we create for Proclinic, ADF congress that takes place every year in Paris in the Palazzo dei Congressi, Porta Maillot, in Paris, a stone's throw from the Arc de Triomphe, is of considerable importance. The logistics in this event is essential, given the particular location where the congress takes place, you have to prepare everything in detail and as you can see from the photos, we are able to easily deal with the various problems that arise.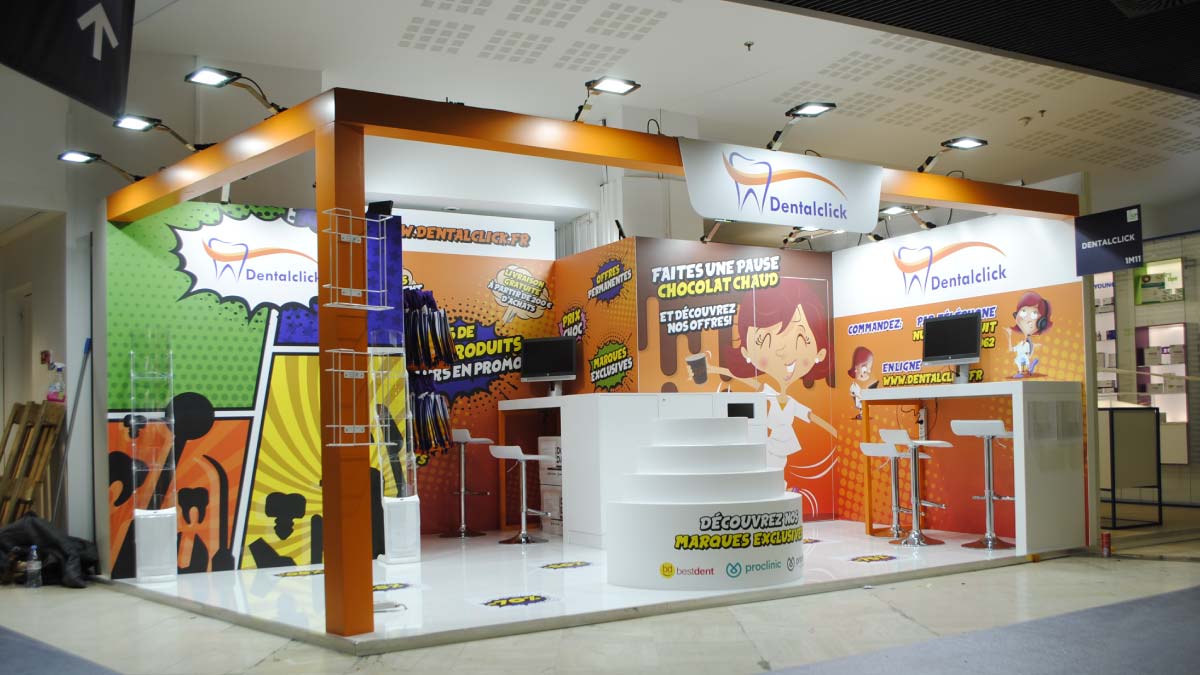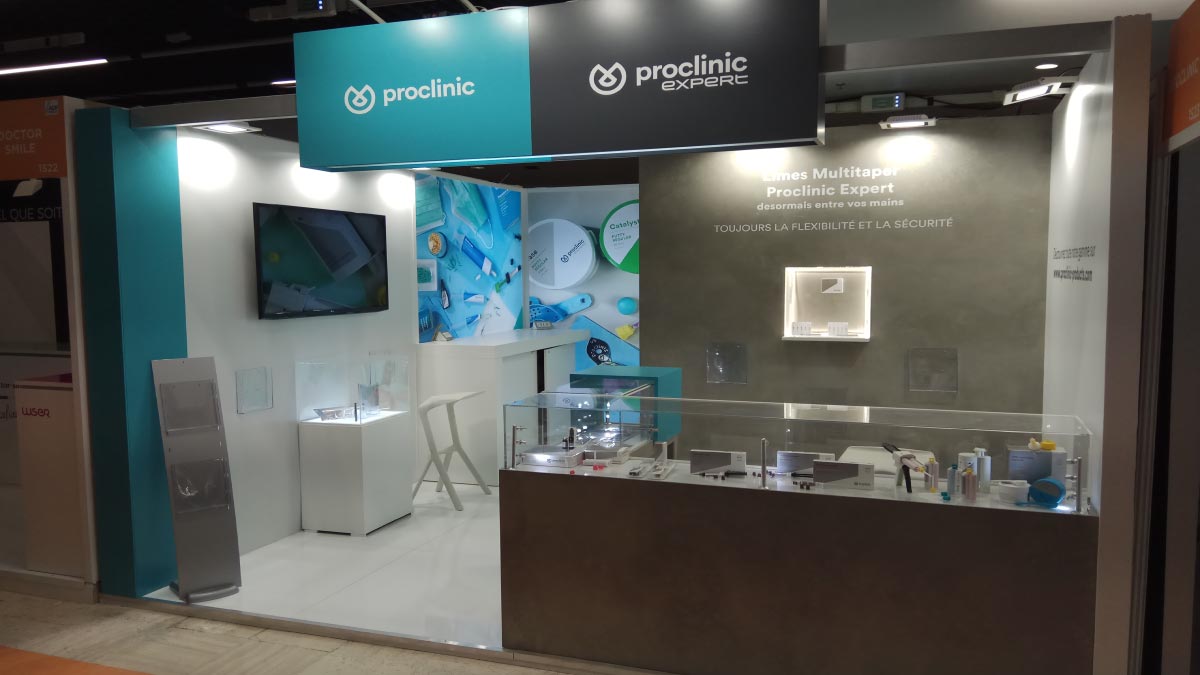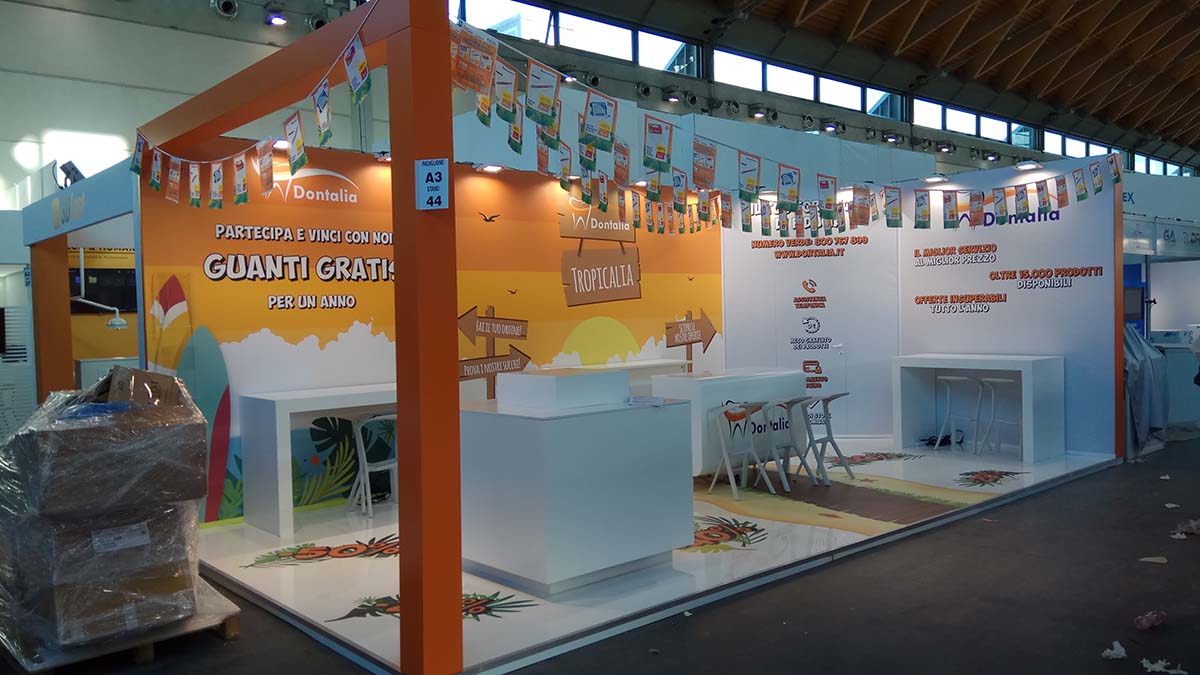 But as mentioned earlier, the ADF Congress is not the only event we follow for these companies, we also set up two equally important events in the dental sector such as Expodental in Rimini or IDS Cologne. As can be seen from the photos, the stands can vary completely, keeping only a few elements or maintaining a similar design by making only adjustments arising from the needs of the company which can change from year to year.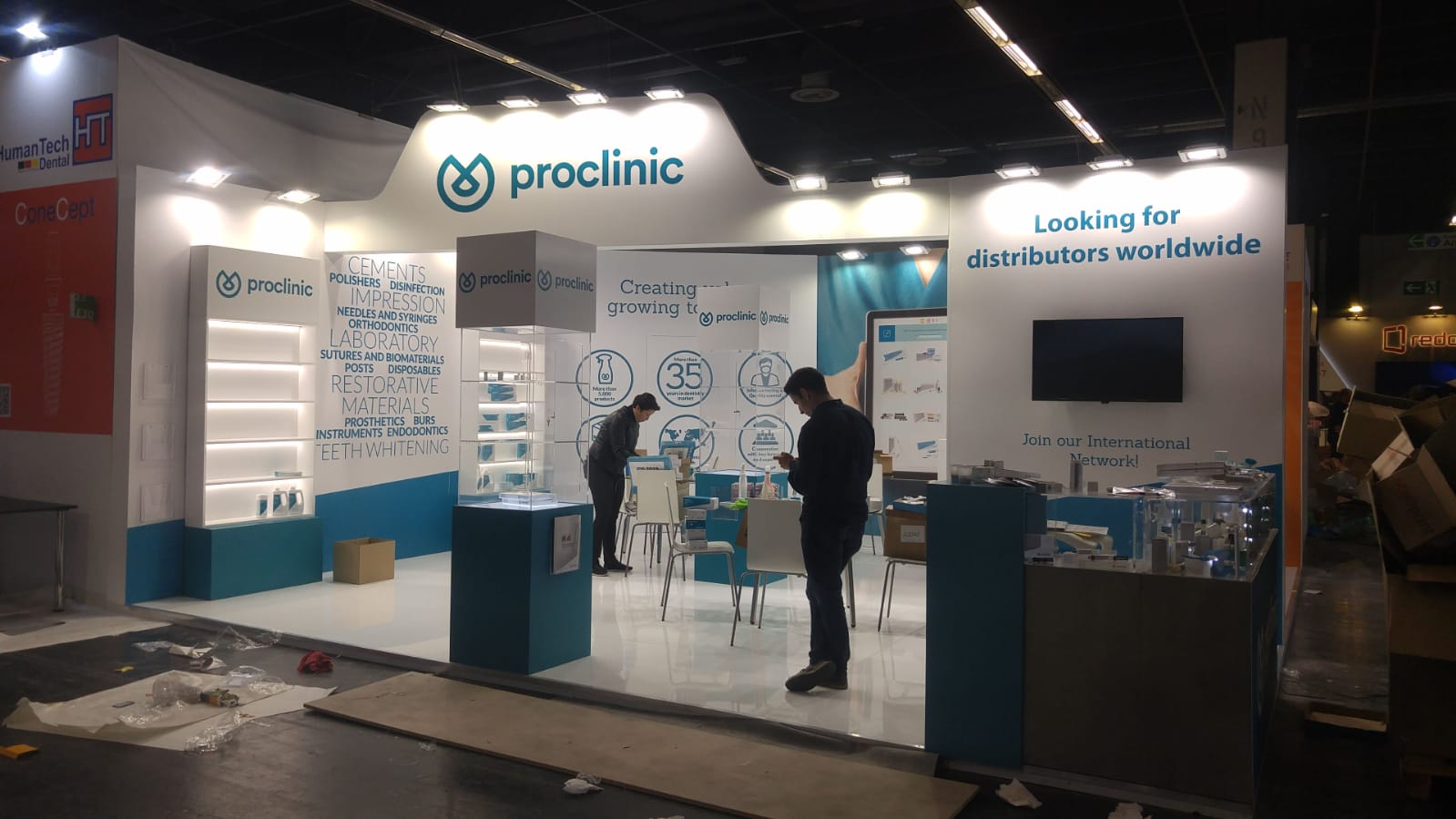 The medical sector is the one where we record our greatest growth, many important companies turn to us for their exhibition stands: Johnson & Johnson, Althea, Elmex, just to name a few.
Contact us for an offer
We offer solid quality's guarantees and detail's attention, we offer solutions for your multiple events, we are experts in managing difficult logistical situations, our team offers professionalism and seriousness.