Stand builders in Italy for Indonesia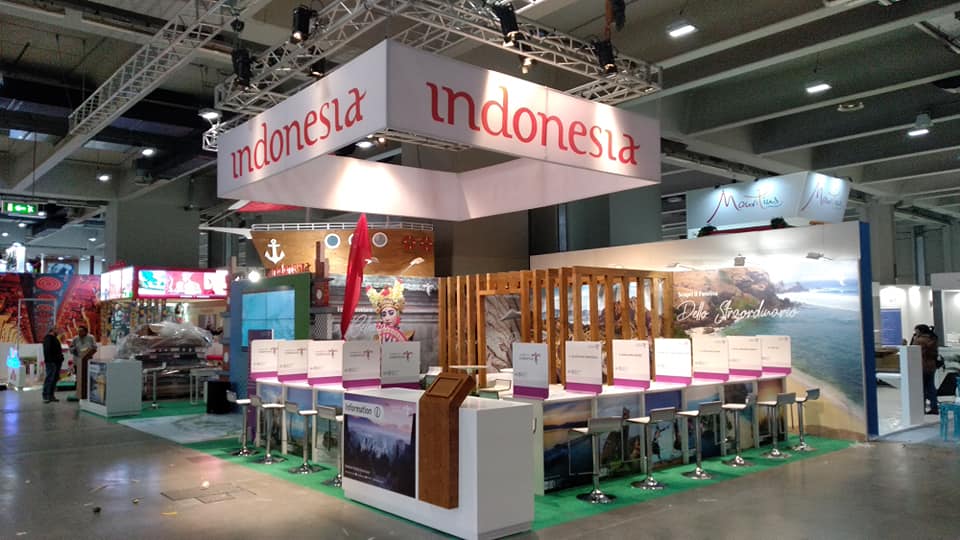 We are stand builders for Indonesian tourism board (Wonderful Indonesia) at the BIT in Milan. A brightly colorful and characteristic exhibition stand that adequately reflects the brand of the Southeast Asian country.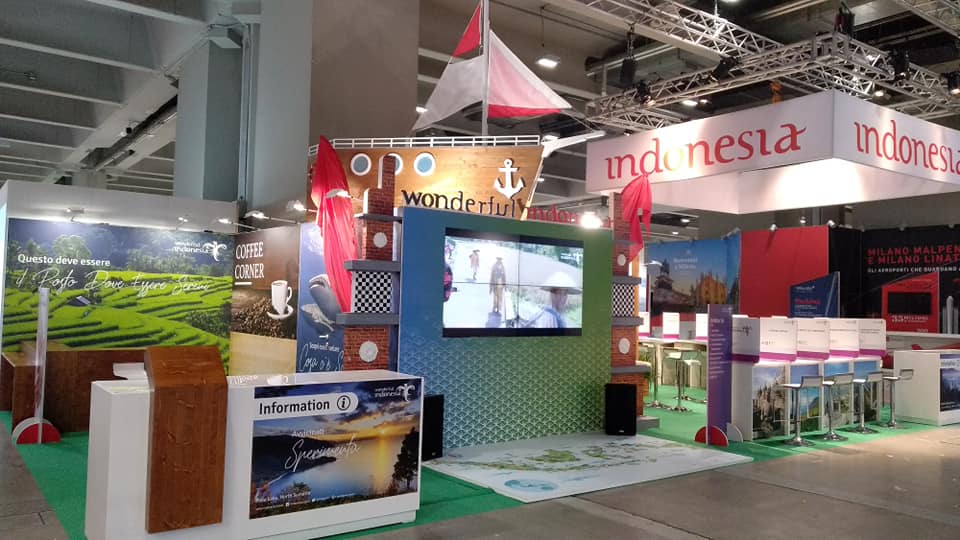 The booth, divided into two distinct areas: on the right side, beyond the reception counter, the b2b workstations and more secluded the relaxation area, at the top, to bring out the brand, a square hanging well visible thanks to the lighting. On the left side again an information counter and a bar area, where you can take a break from the trade fair vortex with a good coffee.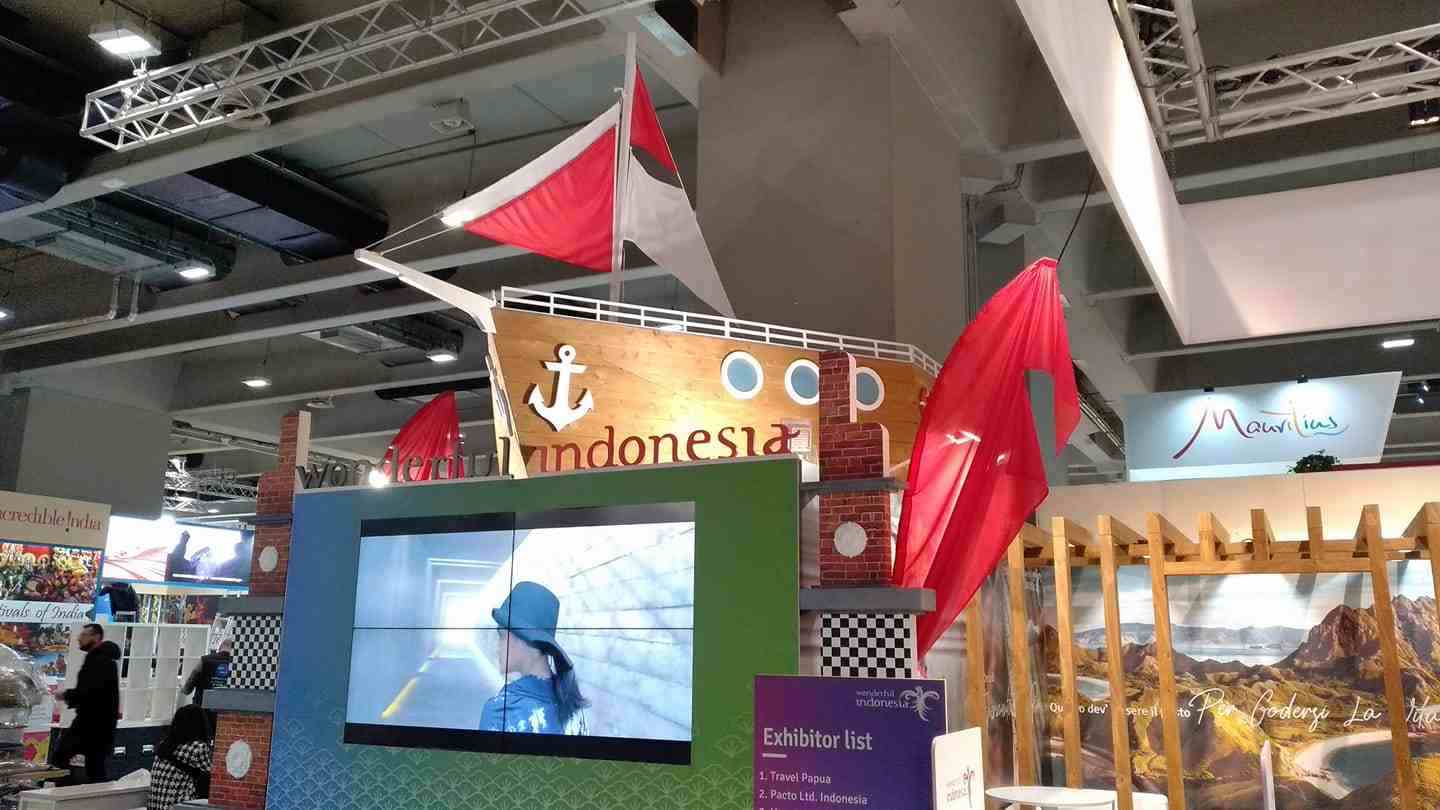 The exhibition stand's central part certainly the most characteristic, beyond the videowall decorated at the sides with elements that recall Indonesian architecture, a prow of a boat stand out with red and white sails (colors of the Indonesian flag) waving above it. The boat is a vehicle that well conveys Indonesia's message, a land of islands and sea, a central aspect of the nation.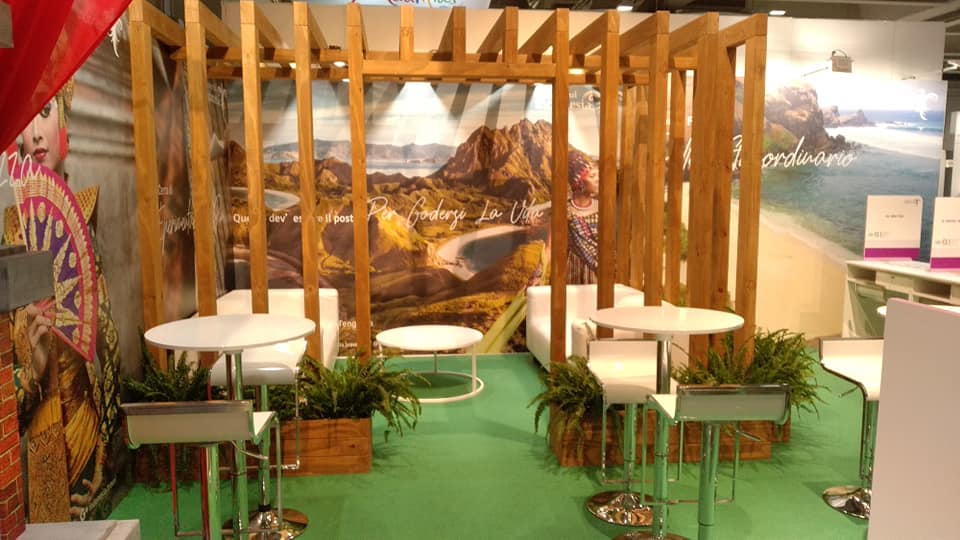 A stand's detail, with the pleasant relaxation area framed within a wooden porch with an Indonesian natural landscape in the background to immerse the guest in Wonderful Indonesia.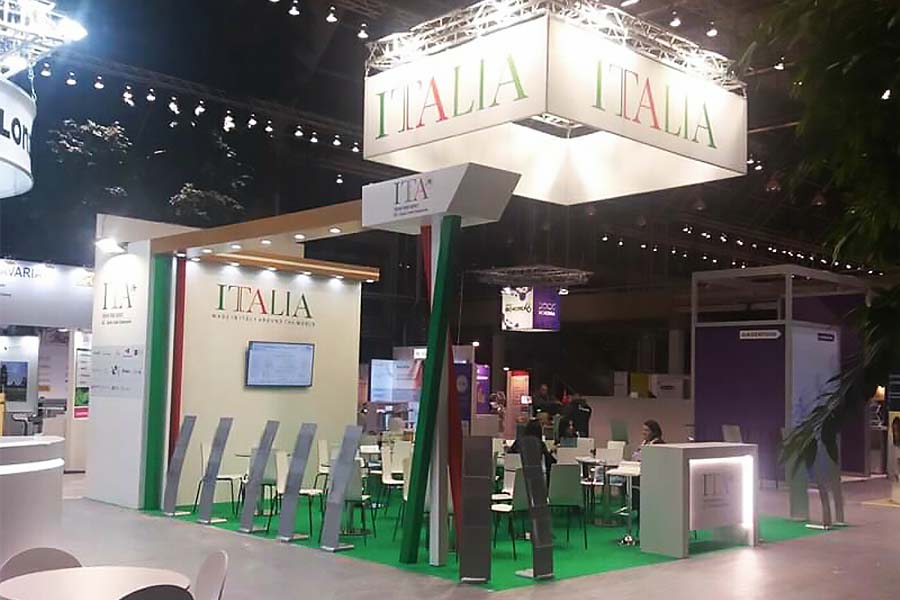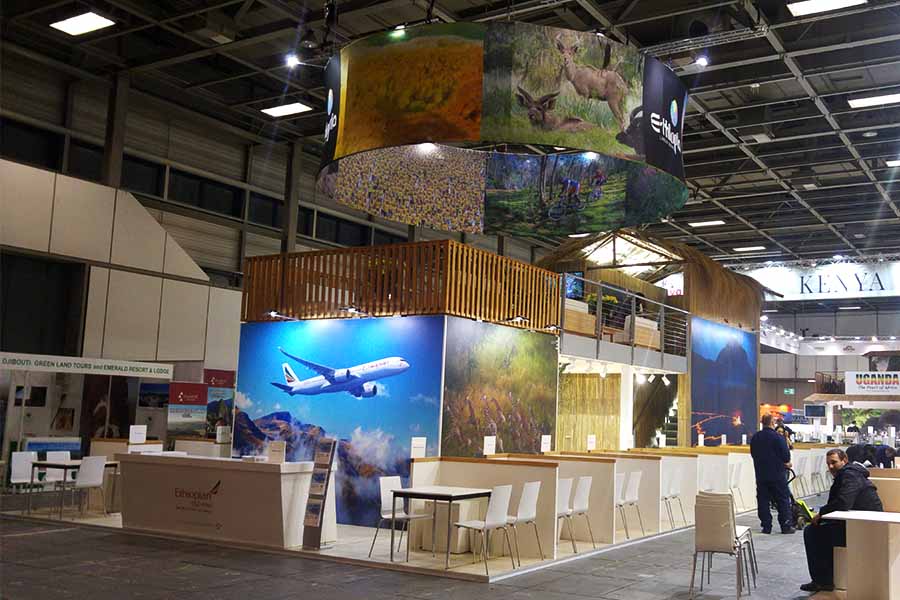 The Indonesian tourism agency is not the first international public institution that contacts us for being their stand builders: in recent past we was exhibition stands contractor for ICE agency (Italian Trade & Investment Agency) which responds directly to italian's ministry for economic development; or ethiopian tourism organization, ETO, for which we took care stand design and related set-up for several years; but we can also add the Liguria region (Italy) or the Lazio region (Italy) among others.
Our professionality at your service
Our experience in tourism trade fairs is proven, contact us, you will be in good hands, we will take care of your exhibition stand in the major events in the tourism sector such as WTM london, ITB Berlin, TTG Rimini, BIT Milan.
Contact us for a project and a no obligation quote