Les Nouvelles Esthétiques
Paris porte de Versailles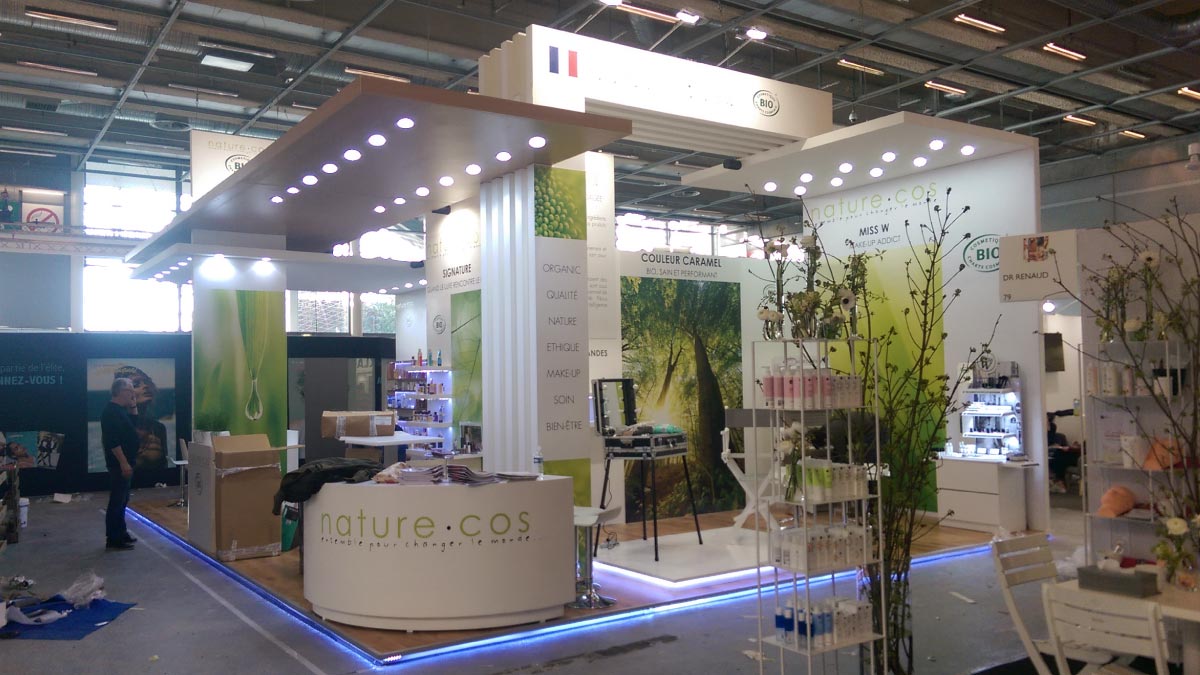 In this project we analyze Nature Cos trade stand, we have designed it to be reused for various international events in the beauty sector calendar. These include several exhibitions in France, where the french company has most market and in which it obviously wants to do well. Nouvelle Esthétique in Paris, Natexpò always in the french capital, Beauty Prof in Marseille and of course the inevitable Cosmoprof Worldwide in Bolonia where every year we set up numerous exhibition stands.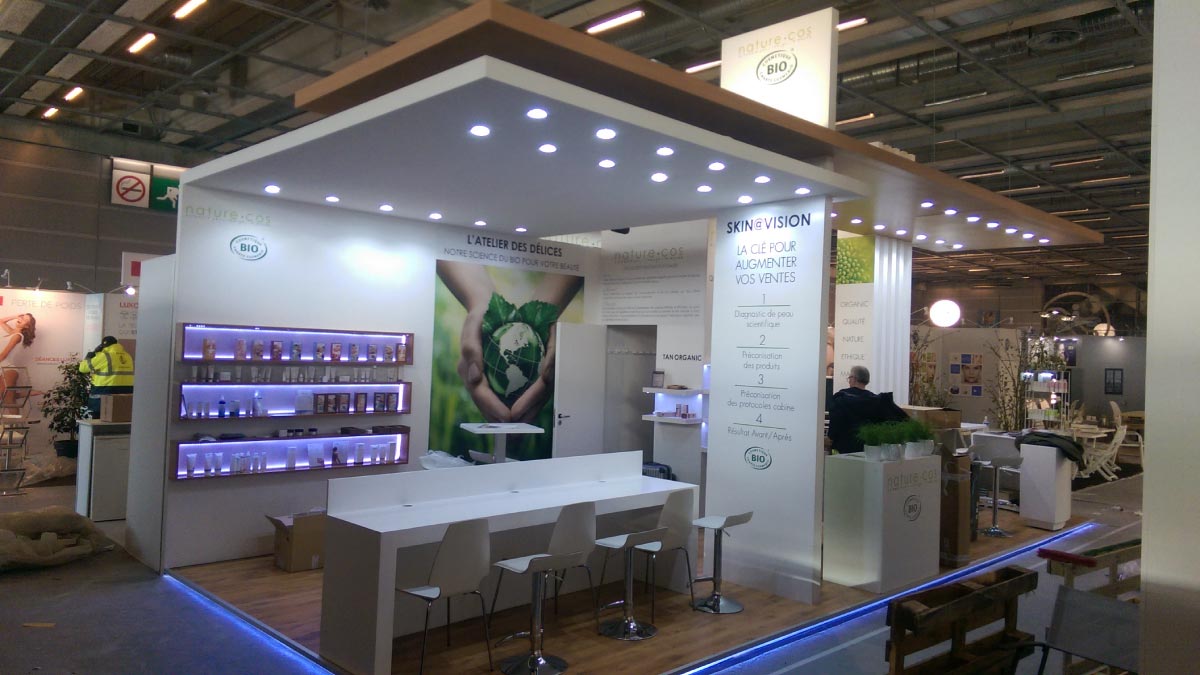 In these first images the custom stand at Nouvelle Esthétique congress, the stand has been adapted from the previous event for Cosmoprof Worldwide, the structures remain almost unchanged, only graphics have been reprinted. As you can imagine, this solution allows significant cost savings is it worth it, what do you think?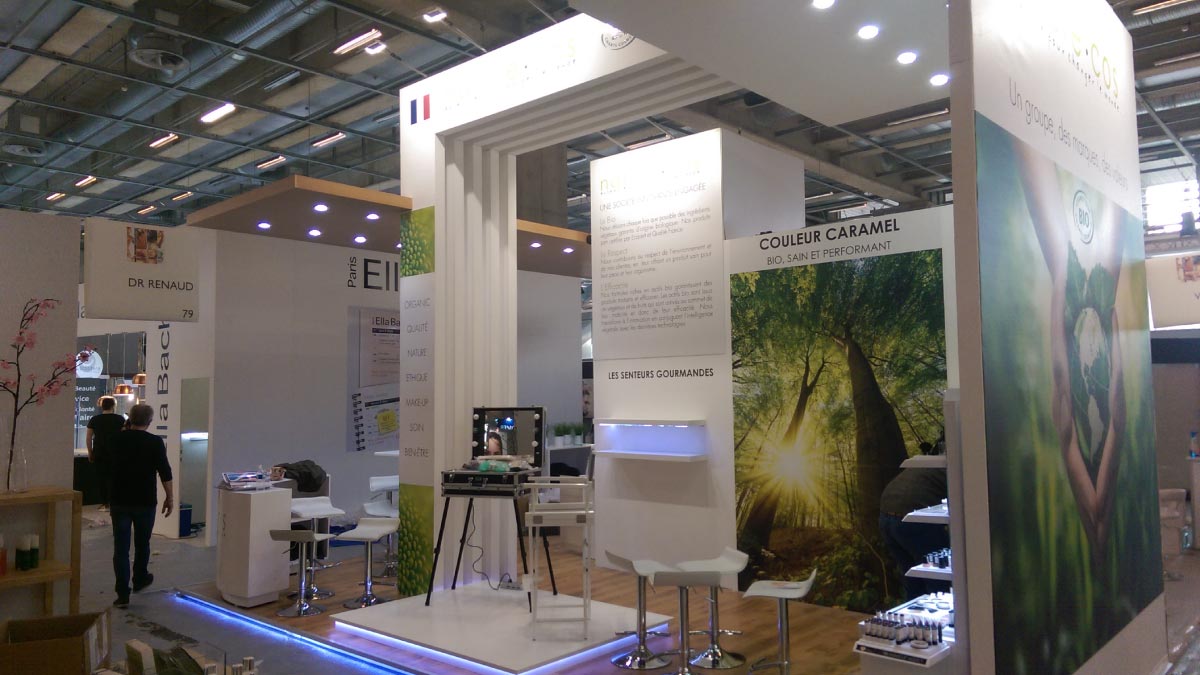 The following year the stand was changed, although elements from the previous year were still reused. Given the success of previous year, the events have increased, two of them very close to the calendar, we therefore studied ad hoc logistics to directly transport the exhibition stand from one event to another without returning to the base. Finished Beauty Prof of Marseille , immediately traveling to Paris for Natexpo. We have experience behind us, we are used to dealing with complicated situations and solving them easily, making our company your reliable partner for international fairs.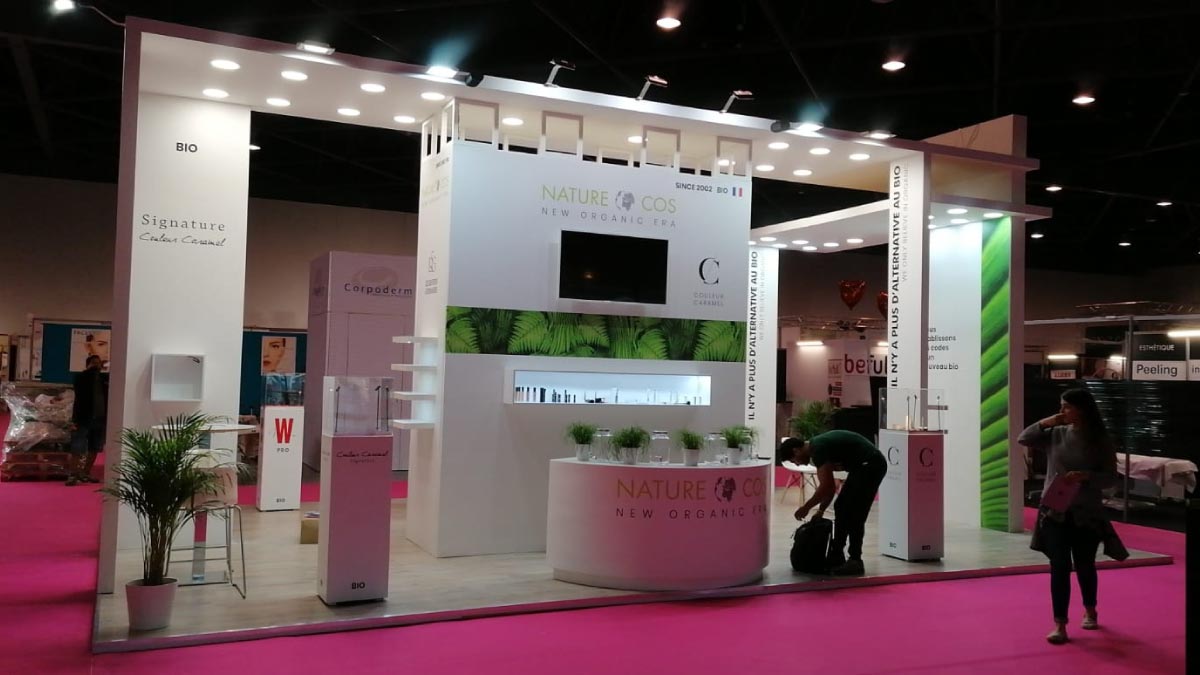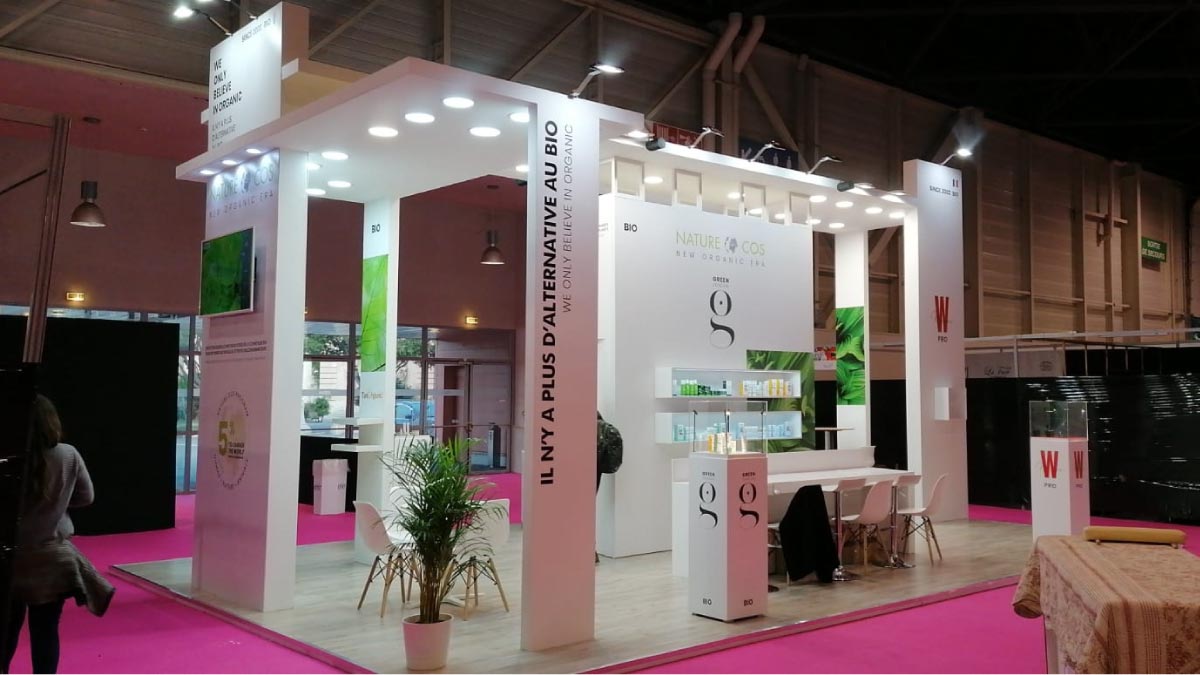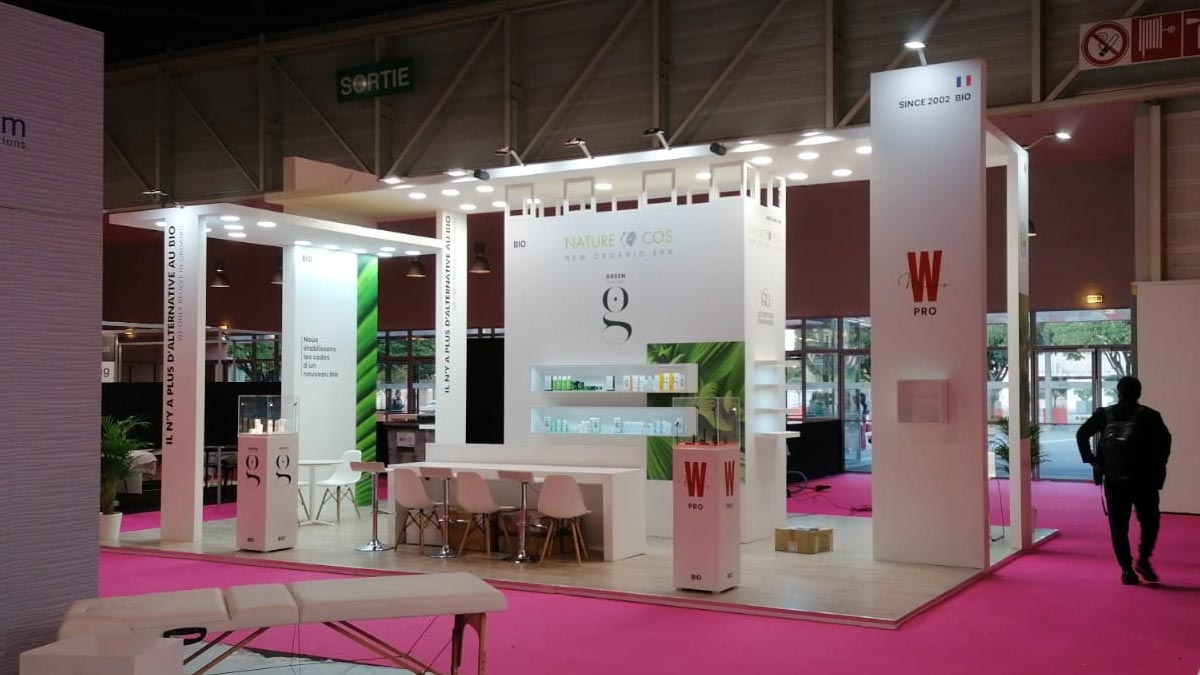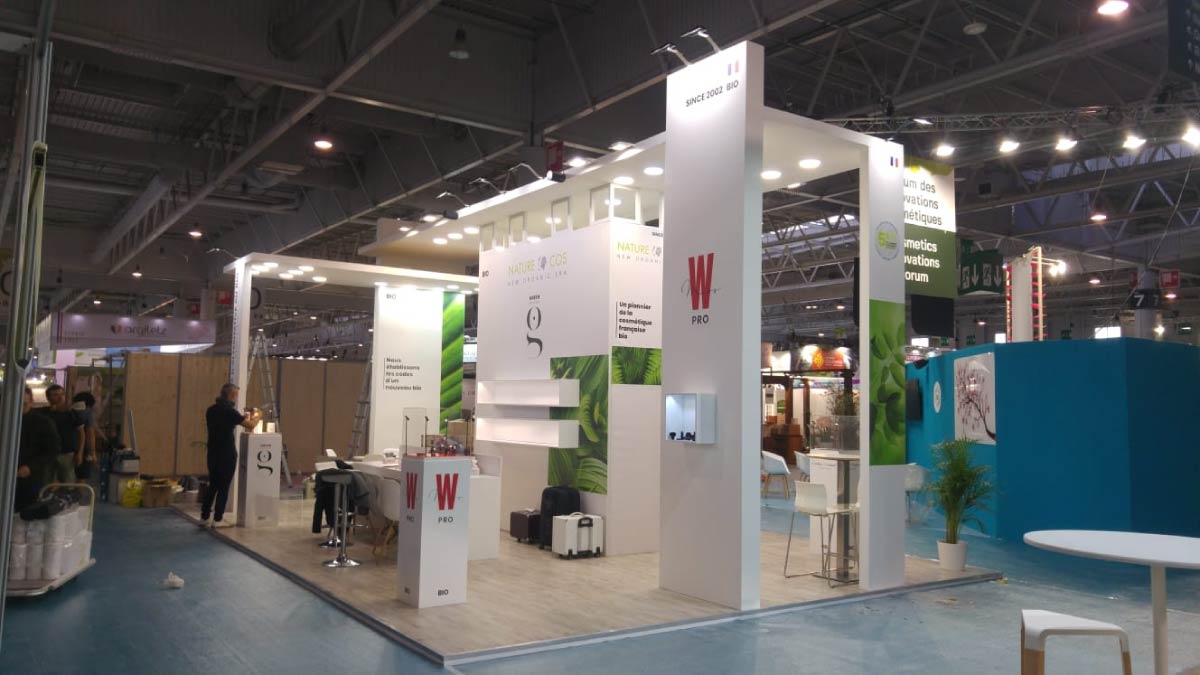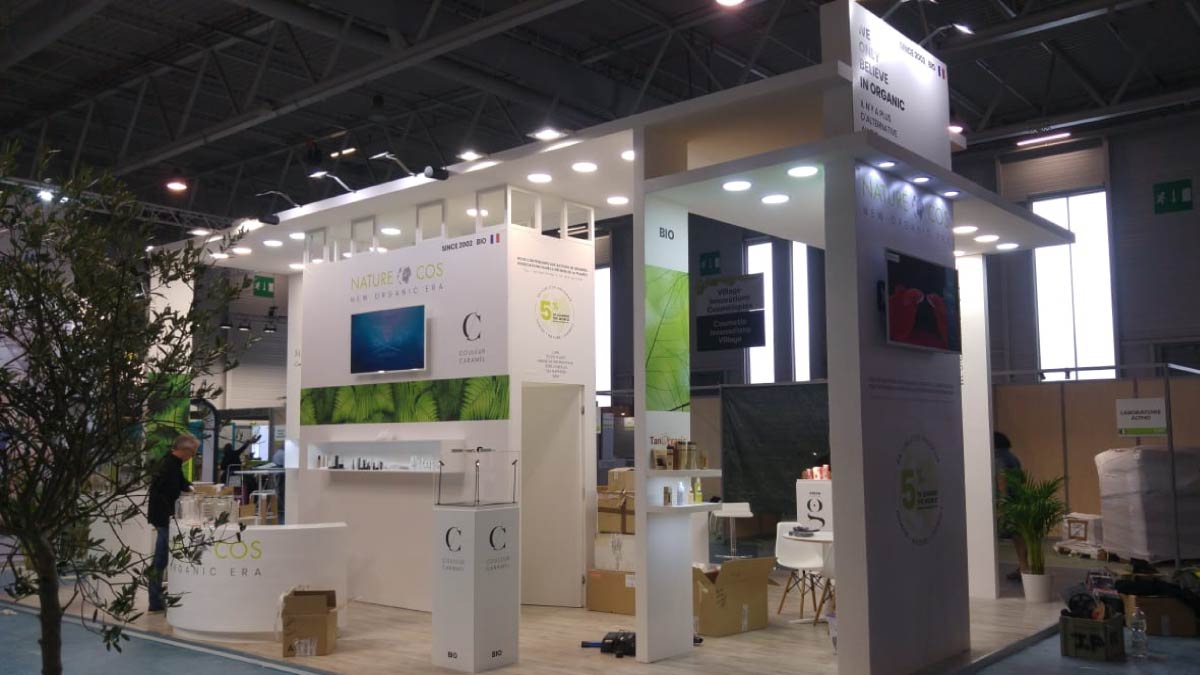 From this article, the benefits of long-range planning and scheduling of events are better understood, being able to program a busy calendar of events using a trade stand that is able to adapt to the various pitches provided by the fairs, allows a sure benefit in terms cost savings, moreover giving your stand a recognizability, a line that strengthens the brand.
Below are the events where we will be present to built exhibition stands, contact us if you are planning to participate in one or more exhibitions