Modular reusable exhibition stand for Tom Hemp's
Arena Berlin "Badeschiff"
In these two videos and in the following images, the modular reusable exhibition stand made for Tom Hemp's, a rapidly growing German company operating in the hemp sector, from beauty products to food. Let's start with the first event: the Cannabis Expo Mary Jane in Berlin.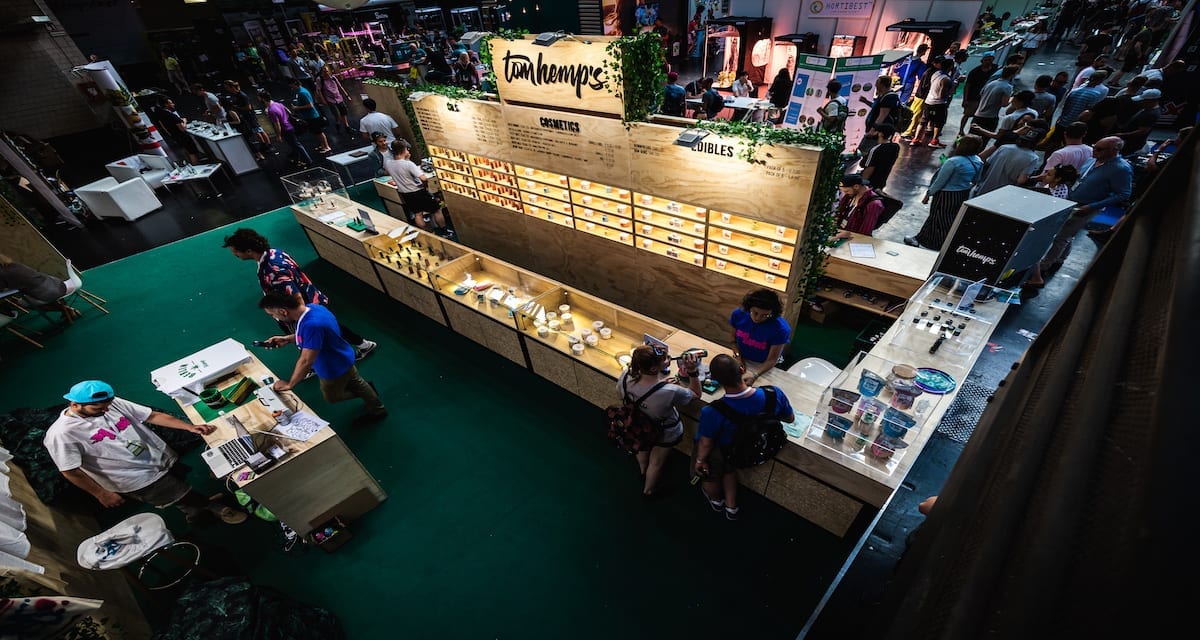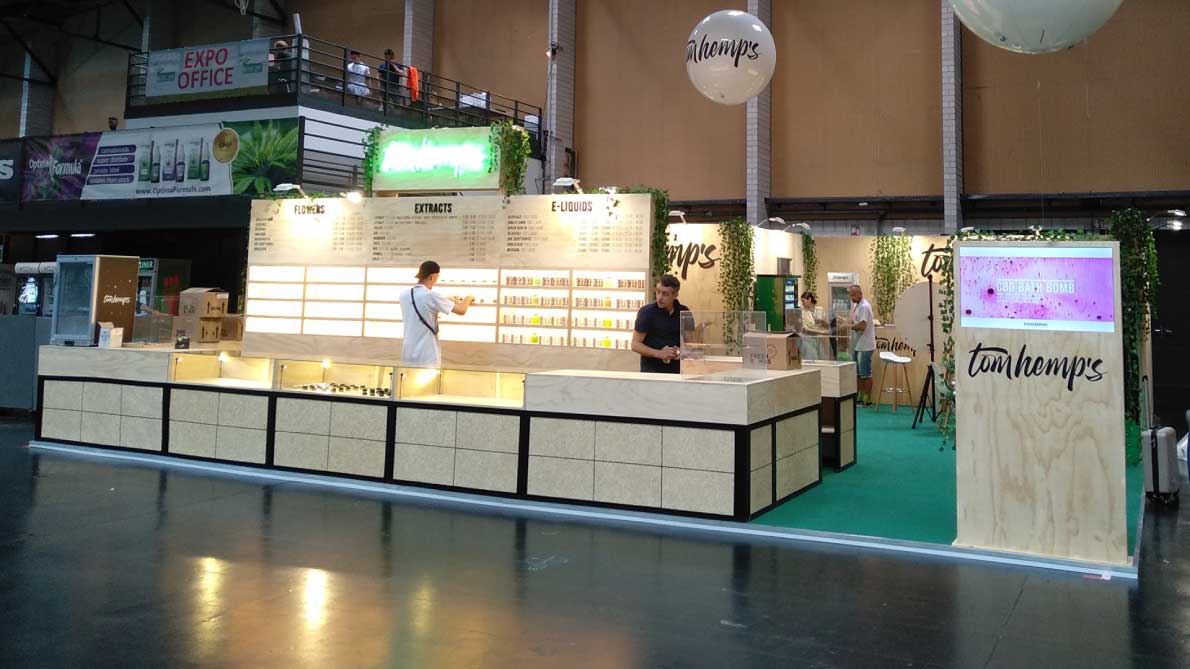 The project was created by the designer Pellegrino Cucciniello, who is the mastermind of Folding Pets, among other things, wich lays the foundations for enhancing the "green" aspect of the brand in the use of natural wood. The basic feature of this exhibition stand is the possibility of being modulated on different spaces. In fact, both the display walls and the display counters are single reusable modules.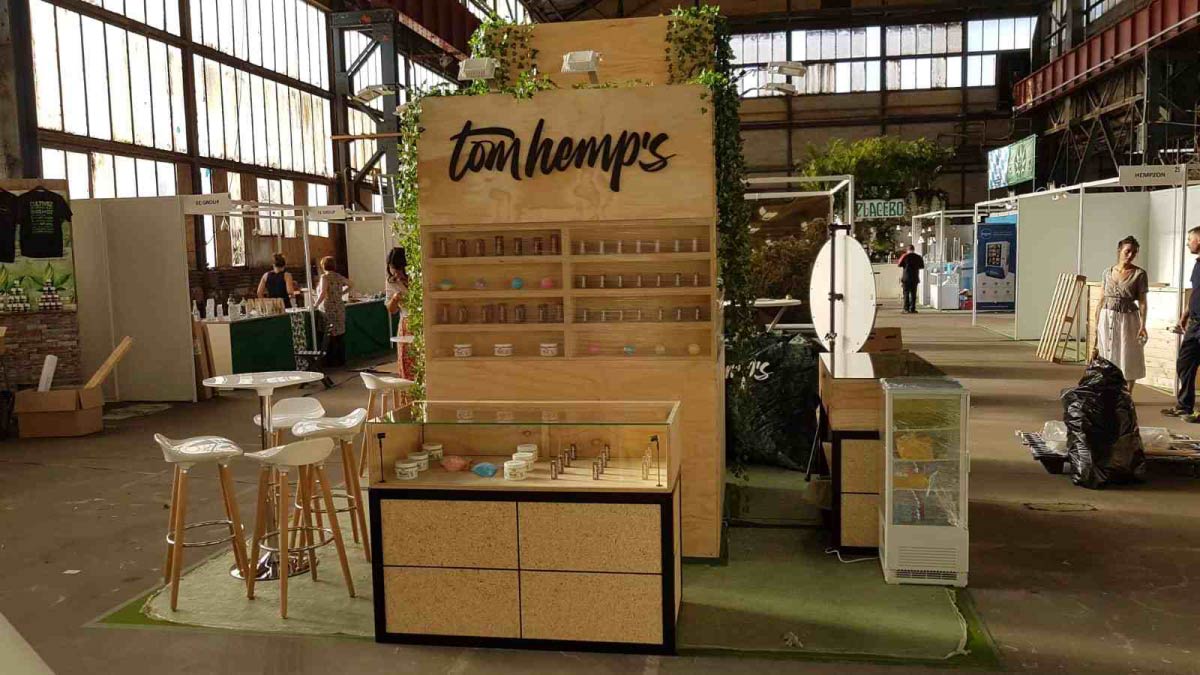 From this image it is possible to better understand the project conceived's versatility: here we are at Cannafest, a sector fair at the Prague exhibition center, but the stand has been set up and therefore also adapted for the Canna Fair at the Mitsubishi halle in Dusseldorf, at Henpzon in Luxembourg, in Athens for Cannabis Expo, in Warsaw for Cannabizz and, as already written, in Berlin.
This work highlights the effectiveness of modular reusable exhibition stand: an agile and economical solution that enhances your brand in the various trade fairs, thanks to a line that remains unchanged.
In fact, many customers choose this solution for their trade fair or congress set-ups: it is mainly those companies that have a calendar with many scheduled events.
You can also see Proclinic bespoke stands to have a further example of our works.
Proclinic's exhibition booth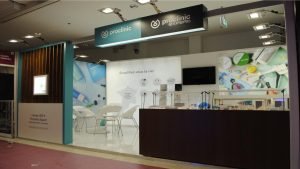 Custom exhibition booth with reusable elements for various trade fairs and meetings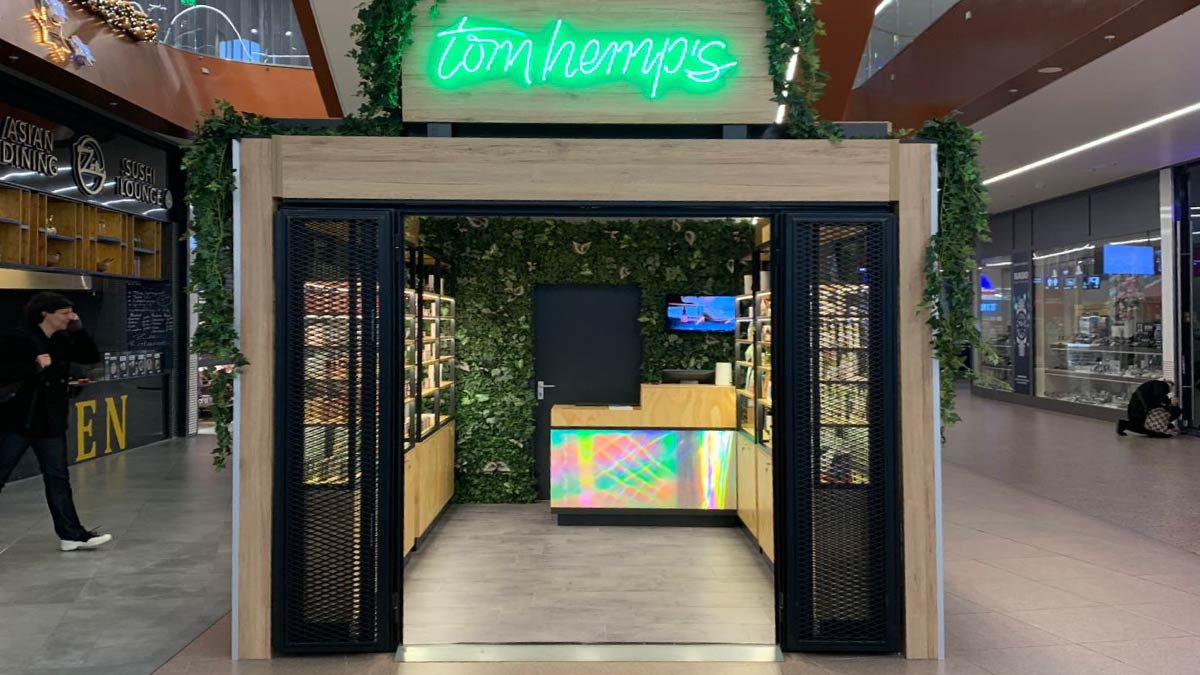 For Tom Hemp's we also realized the setting up of a
shop at the East Side Mall in Berlin, re-proposing the line used for the exhibition stands.
We have experience to set up promotional islands in shopping centers, we realize exhibition corners inside shops, we design original and eye-catching shop windows, or we create temporary stores.