Stand builders in Rome for Cybertech
Rome Convention Center La Nuvola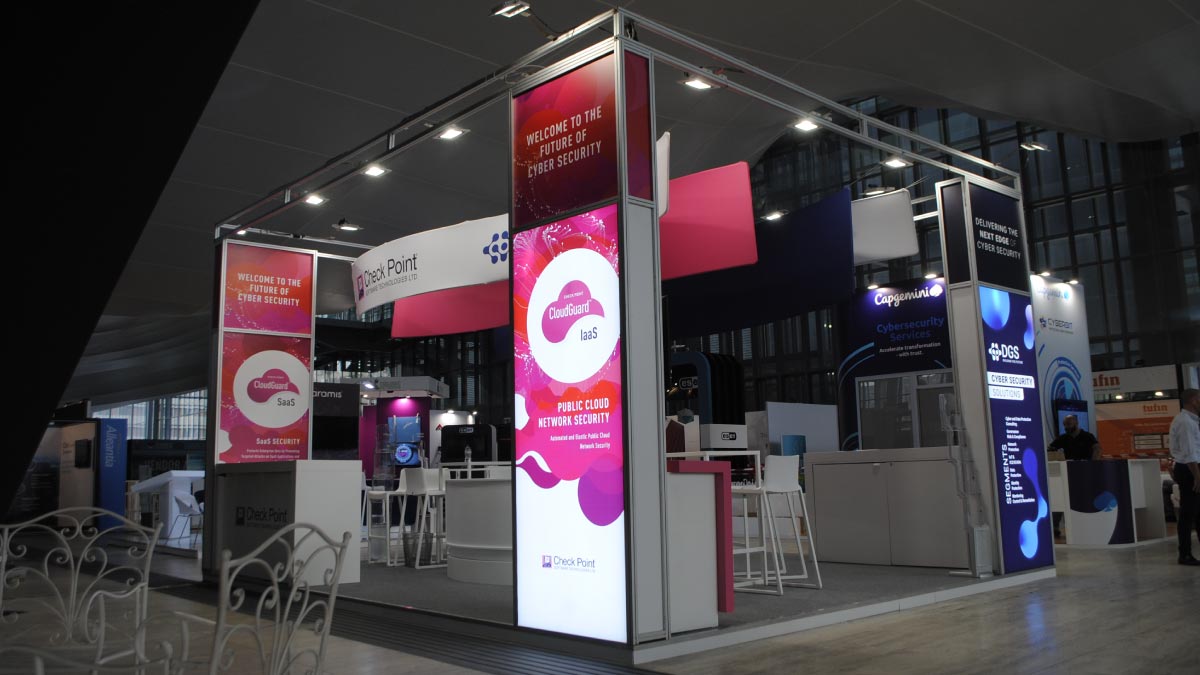 Are you looking for stand builders in Rome for Cybertech? If you are on this page, probably the answer is yes.
You are in the right place then, since the first edition of this cyber industry event in Rome, we have been present with differents custom design stands: Kaspersky Lab, Eset and Trend Micro are just some of the customers who come to us to design and build their booth for Cybertech.
In this gallery you will see examples of exhibition design made, as you can see, the variety is not lacking.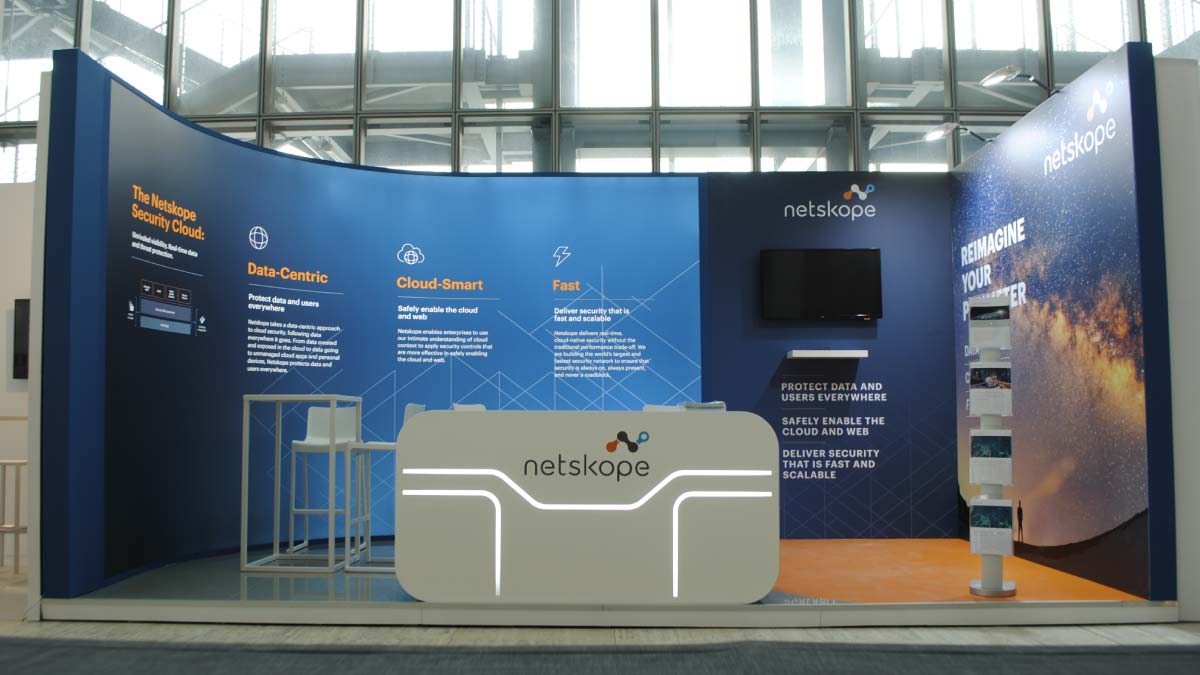 We are experts in the construction of class 0 stands, this is essential for working at La Nuvola Convention Center, a renowned building in the heart of Rome. The building's stringent safety standards require the exclusive use of certain materials, those defined precisely in class 0, where metal naturally is the most used material.
Here in the image is a clearly visible example of the structures we use, these are aluminum profiles that form the skeleton of the exhibition stand which is then coated and customized.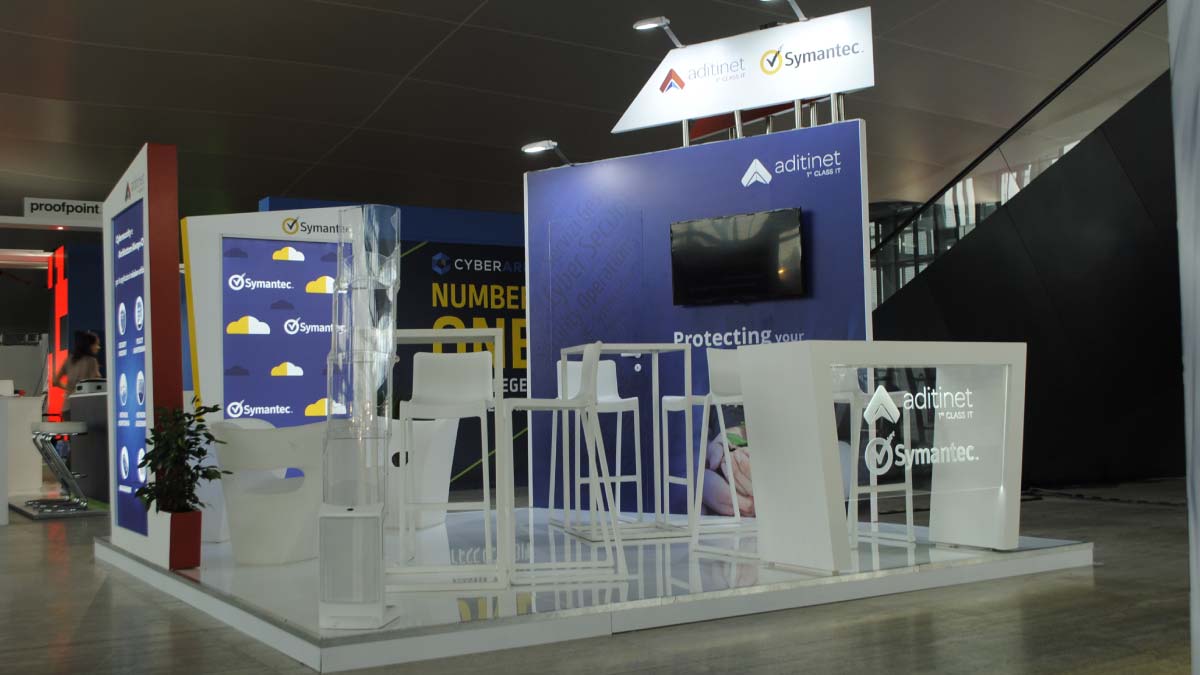 It isn't important how large the space you have chosen to participate in the event, we will find the right method to enhance and convey your brand's characteristics in the best possible way. Our designers work on the project in agreement with your requests and needs, until we find the best solutions.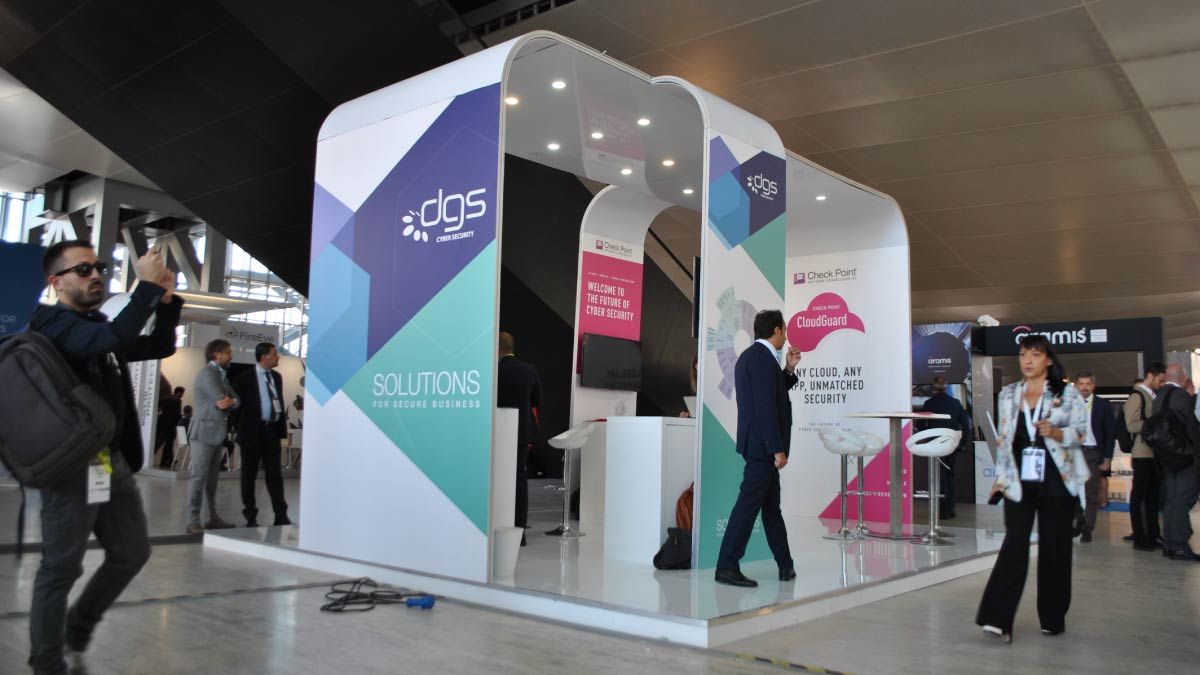 We will follow you during realization process, we will take care of everything, from the documentation to be presented to the organization, logistics of the material, our goal is to allow you to focus on the preparation of the event without having to spend too much time for stand realization. 
After that, at the end of the event, if you wish, we could keep it in storage for other events or fairs. We will be your stand builders in Rome.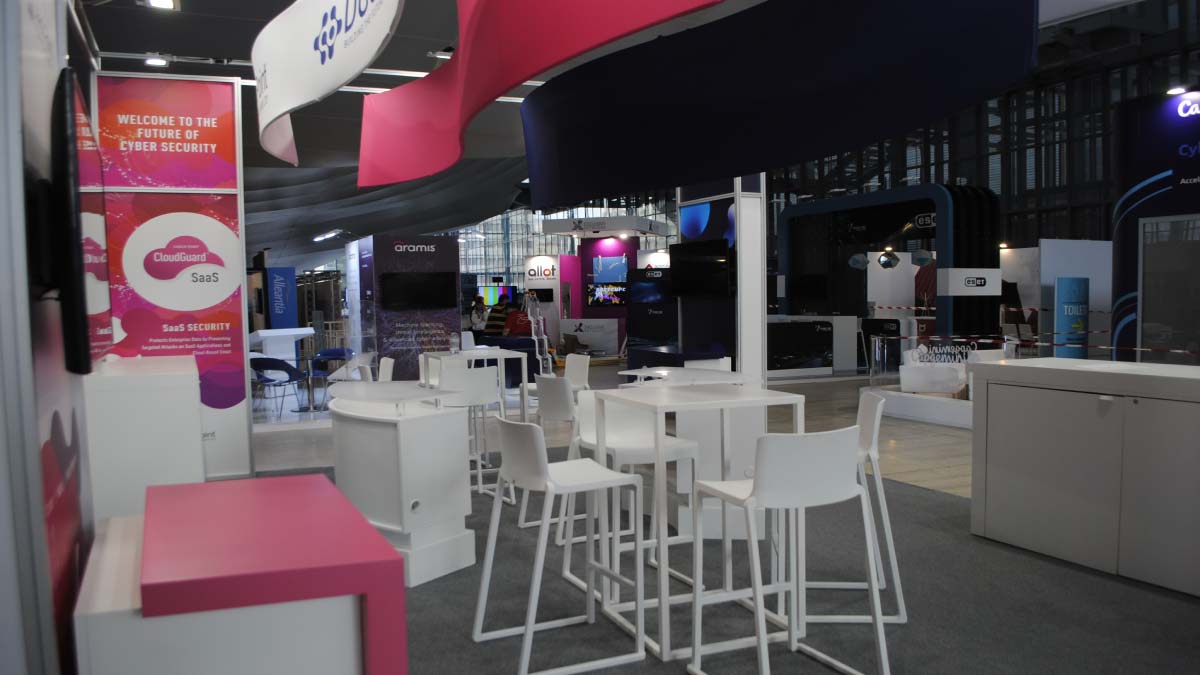 Ask for a design now
Our team of architects, engineers and designers is at your disposal to design a trade fair stand to send to you in a few days without any commitment from your side, you decide whether to continue with the next step.